A University of Utah student is facing severe consequences after making terrorist threats over a football game.
According to NPR, authorities claim that the female student who threatened to blow up a device fashioned out of a nuclear reactor was detained and charged on Wednesday.
The threats were reportedly made by the 21-year-old student before Utah's Saturday NCAA football game versus San Diego State University.
According to reports, the student declared that she "was going to blow up the nuclear reactor that is housed at the University of Utah, creating a massive amount of havoc."
The anonymous social networking website YikYak is where the threats are said to have been posted.
After the school's football team lost the game, the post stated that the student would carry out his threat.
According to reports, YikYak became well-known on college campuses a decade ago.
The student was charged with knowing about the university's nuclear reactor because she was majoring in engineering.
According to U.S. News, the University of Utah is one of the colleges in the United States with nuclear engineering programs that do research using nuclear reactors.
The university claimed in a statement on Thursday that the reactor was safe and that university law enforcement had procedures in place to ensure that no breaches occurred. The anonymous student acknowledged making the threat but claimed it was a joke.
"We have a zero-tolerance policy for these kinds of threats," said University of Utah Police Chief Jason Hinojosa.
Infractions for terrorist threats are listed in Utah Code 76-5-107.3. The state's criminal law includes a section on assault-related charges.
A person can be charged with terrorism threat in Utah if they threaten to use a fake weapon of mass destruction.
According to Utah Criminal Law, a bomb is an example of a device that is "made or intended to cause widespread death or serious bodily injury to several victims."
Threatening to employ terrorism is occasionally a low-level offense. If the intention is to "cause an official or volunteer agency that is organized to deal with emergencies," such as the neighborhood fire department, "to take action," then making a terrorist threat is a misdemeanor.
Threatening terrorism, however, is sometimes illegal. For instance, even if the bomb scare is false, you could still face charges of a second-degree crime. Fines, jail time, and a criminal record are possible outcomes of a misdemeanor.
However, felony charges are much more concerning because they have more serious consequences and impact more significant aspects of one's personal and professional life, such as the ability to apply for loans, find employment, and possess firearms, among other things.
Meanwhile, it was unclear from the court documents if the student was being represented by a counsel. Nevertheless, Utah defeated San Diego State 35-7 on Saturday.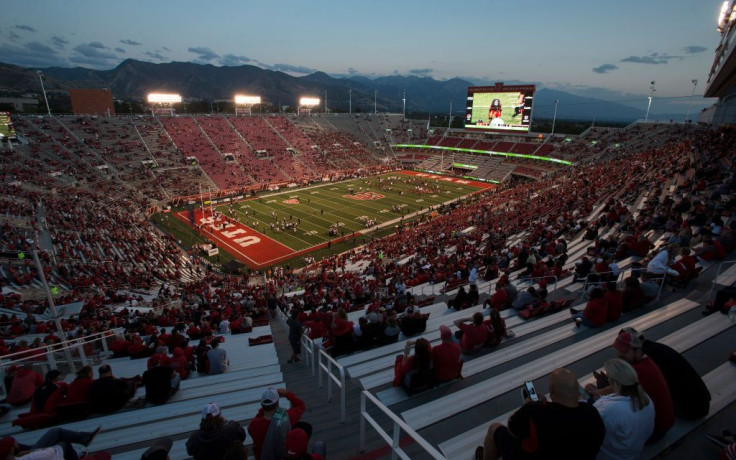 © 2023 Latin Times. All rights reserved. Do not reproduce without permission.