As U.S. President Joe Biden asks Russian President Vladimir Putin not to use nuclear weapons on Sunday, Russia's allies Indian President Narendra Modi and Chinese President Xi Jinping have expressed their apprehension at the continued Russia-Ukraine war.
Biden, who has been clear about his administration's opposition to Russia in its invasion of Ukraine, was asked directly by a reporter regarding what he would say to Putin if he was considering using nuclear weapons during the conflict in Ukraine, according to al-Jazeera.
"Don't. Don't. Don't. It would change the face of war unlike anything since World War II," he said.
The concern has popped up after Russia suffered humiliating losses recently to Ukraine's army, which has taken back territories from Russia and has been pushing them back for weeks now. In response, Putin's rhetoric has suggested the use of more unconventional weaponry in the war, which may include nuclear weapons.
"[Russia] would become more of a pariah in the world than they ever have been," Biden said regarding Russia using nuclear weapons. "Depending on the extent of what they do, will determine what response would occur."
Russia's allies have been unhappy regarding the status of the war as well, as India's President Modi expressed his distaste for the conflict to Putin during a meeting between the leaders at the Shanghai Cooperation Organization, according to the Daily Beast.
"Today's era is not one of war, and I've talked to you about this on the phone several times… in the coming days, how we move towards the path of peace—we will definitely have an opportunity to discuss this," Modi said, citing other world problems as more important than waging war.
Chinese leader Xi Jinping has also been adamant about having "concerns" regarding Russia's war with Ukraine, prompting Putin to attempt to placate them by saying that the war is close to an end. Despite this, many are seeing the statements from the two as "actual criticism" of Putin's war as his allies appear to want to have nothing to do with it, Financial Times reported.
"From Modi especially. I don't think that he likes this," a European minister said. "It was way better to be in a position of ambiguity where you can be friendly with both sides. And benefit from being friends with both."
"I know about your position on the conflict in Ukraine, and I know about your concerns," Putin said to Modi during the summit. "We want all of this to end as soon as possible."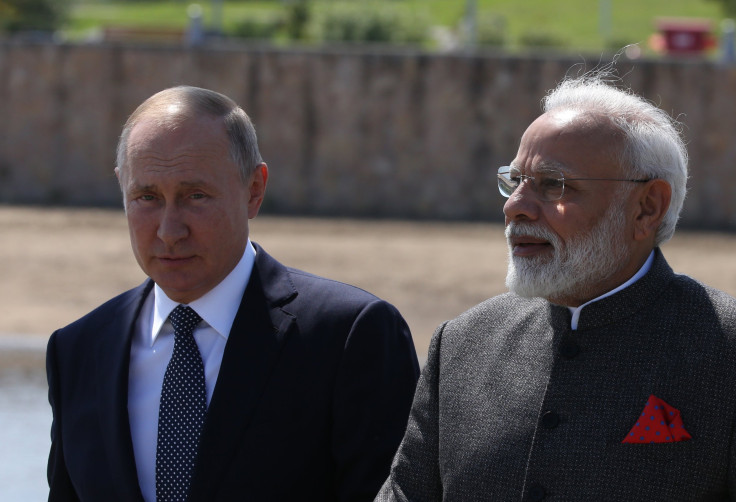 © 2023 Latin Times. All rights reserved. Do not reproduce without permission.