An unlucky shopper was reportedly unlucky enough to encounter human excrement in a supermarket on Sunday, Sept. 12, after she reached inside a refrigerated unit to grab a bag of pizza rolls, but found her hand smeared with human fecal matter instead.
Shirley Wright-Johnson, the unfortunate victim of the violated freezer, was reportedly shopping with her two children at a Crest Foods market in Moore, an Oklahoma City suburb, when she made the grim discovery. She claimed that the excrement was sandwiched between two bags and that it was the reason why she didn't see it, Daily News reported.
"I was upset, I was disgusted, I feel like I was violated," Wright-Johnson said.
"I was so disgusted I was almost in tears," she added.
Police have recovered surveillance footage from the store and reportedly found the video of a male suspect using the cooler as a commode. He can be seen squatting in front of the refrigerated unit before quickly fleeing the scene.
The suspect was found to be a black man in his 20s wearing an Oklahoma City Thunder jacket or a hoodie. The suspect had also allegedly been photographing women in the store but left the shop immediately after defecating in the freezer, according to New York Post.
The shopper said that the horrible odor lingered on throughout the ride home even though she bleached and disinfected her hand at the store. Wright-Johnson quickly alerted store employees of the horrible discovery and washed her hands before leaving the suburban business.
"Mom, I can smell it, I can smell it," her children said on their way home.
"I smell it too, baby," she told her children.
The police officers reportedly revealed that a "person of interest" in the supermarket incident has been taken into custody regarding another disturbance. The suspect's identity will be released "upon conclusion of this investigation and formal filing of charges by the District Attorney's Office," a police spokesperson stated.
"I pick up a bag of pizza rolls and there's literally shit," Wright-Johnson said in a video that she shot inside the supermarket. "Human shit. Excuse my language."
Lieutenant Kyle Johnson who works with the Moore Police Department called the episode "disturbing" and stated, "we don't see this much."
After the incident, the grocery store's corporate office reportedly offered Wright-Johnson steaks as compensation for her troubles.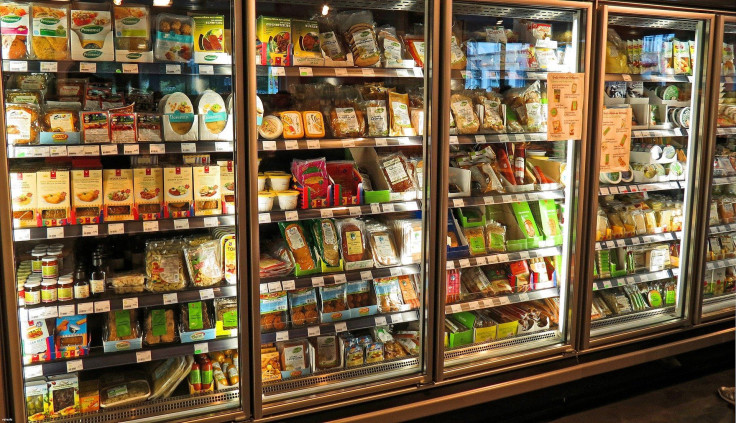 © 2023 Latin Times. All rights reserved. Do not reproduce without permission.