A Churchton man, who attacked and stabbed a woman with a semen-filled syringe, has been slapped with a maximum of 10-year jail term for the offense he committed in 2020, an Anne Arundel County court upheld on Tuesday.
The court decision comes 18 months after Thomas Bryon Stemen, 51, was charged for assault and reckless endangerment when he poked a syringe into victim Katie Peters' right buttock at the Anne Arundel County grocery in Churchton, Maryland, in February 2020, WBAL-TV reported.
The victim said she confronted the suspect following the twisted Christopher's Fine Foods supermarket attack in the 5500 block of Shady Side Road in February 2020. She reportedly asked Stemen if he had touched her with a lit cigarette and got the response, "I know, it feels like a bee sting, doesn't it?" from the perverted man.
The attack was caught on surveillance video, capturing the moment Stemen aggressively bumped into his target before impaling the needle in her rear end as she returned a shopping cart at a grocery store. Detectives say the man also tried to stab two other women at the time.
Law enforcement would later confiscate the needle from Stemen and search his car for more evidence. Laboratory tests would then reveal that the other vials recovered from his car all contained samples of his semen, according to The Smoking Gun.
According to Peters, she first did not know what it was and initially thought it was cigarette burn. She told the media that she felt an excruciating pain while driving home and already praying she can make it home safely.
Following the incident, Anne Arundel County Police held a press conference to warn the public against Stemen. "If you've seen this video, it's very aggressive, it's very deliberate — and that makes us think it's not his first time doing this," Sergeant Jacklyn Davis said.
Maryland online court records would then reveal that Stemen, who served a warrant in 1999 as a fugitive from justice, also fronted to court in 2013 for a domestic violence civil suit, the Daily Mail noted.
Stemen pleaded guilty to felony and misdemeanor assault counts in June and was sentenced to 25 years on the top count but got 10 years of that penalty suspended by a judge. The man has also been barred to be near the grocery store as part of his sentence.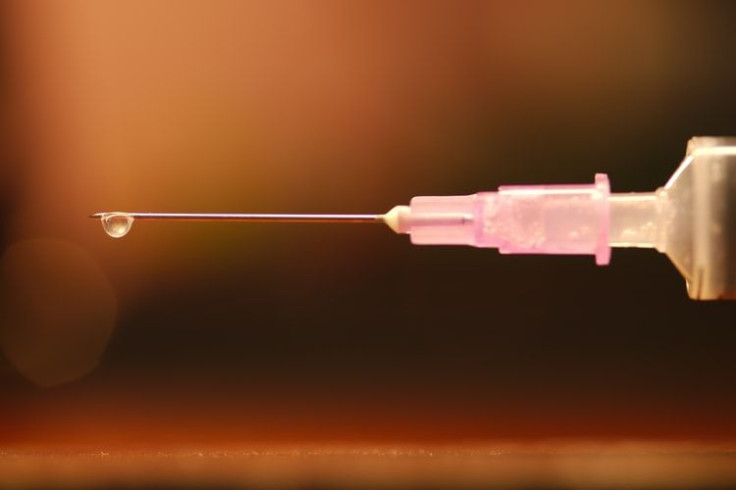 © 2023 Latin Times. All rights reserved. Do not reproduce without permission.