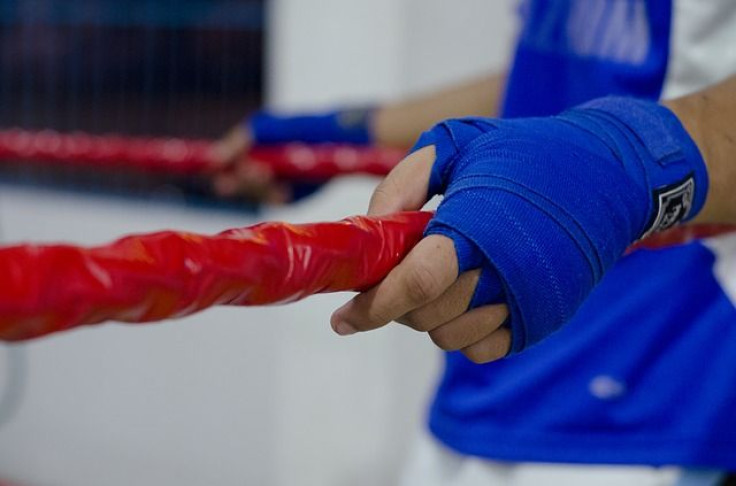 Nathan Valencia, 20, a student of University of Nevada, Las Vegas, and fraternity member, died on Nov. 23, four days after allegedly sustaining injuries during a boxing match at the "Kappa Sigma Fraternity's Fight Night."
A flyer was posted on Instagram about the Nov. 19 match between Valencia and another person as the main event at the Sahara Events Center in Las Vegas, with proceeds benefiting Center Ring Boxing, a youth boxing club.
Four days after the fraternity charity boxing match, Valencia passed away. His family told KLAS 8 News Now that the young student suffered fatal brain injuries and collapsed following the fight, resulting in his death on Tuesday — four days before his 21st birthday.
Valencia's longtime friend, Joe Castro, referred to the event as an "underground fight club." He also alleged that there were no medical professionals or qualified referees present at the boxing match. After Valencia collapsed, Castro stated that a brawl broke out "while Nathan was just in the ring, like, laying there. It was ridiculous."
Castro stated that Valencia has no boxing experience, but he wanted to participate in the charity event as a member of his fraternity, "Sigma Alpha Epsilon."
The family is demanding an answer to this tragic death. "We will leave no stone unturned to determine how a 20-year-old ended up in a school-sanctioned amateur fight that cost him his life," the family said in a statement sent through their attorneys, Nick Lasso and Ryan Zimmer of the Richard Harris Law Firm.
In the statement acquired by PEOPLE, lawyers described the family as "heartbroken over the loss of Nathan."
"Our preliminary investigation reveals mistakes were made and safety precautions overlooked. We will be completing a full investigation to determine how UNLV and the Kappa Sigma Fraternity could allow and promote an event like this to take place," the statement added.
"Kappa Sigma Fraternity's Fight Night" is an event known to both UNLV and the national fraternity and is organized annually.
A GoFundMe page was set up on behalf of Valencia, to help the family with medical and funeral expenses. A candlelight vigil was held on Saturday to honor Valencia's memory.