A family whose son used to play with the Santa Ana Mater Dei High School football team is suing the school for what they are calling a culture of hazing that left their son with brain injuries that the boy has yet to recover from.
The teenager, who remains unnamed, was reportedly pressured to participate in a hazing ritual known as "Bodies," where the two opponents punch each other in the torso area between the shoulder and the hips until one of them stands down, according to The Los Angeles Times.
It was then that the teenager, who was a junior who participated in the football program of the school, agreed to play "Bodies" with the teenage son of the assistant football coach, who was significantly larger and stronger than the other player, The Daily Beast reported.
As they started doing the hazing ritual, the teenager found himself overpowered as his classmates encouraged the stronger boy to pummel the victim with screams and black racial slurs aimed at the white teenager. Violating the unwritten rules of the ritual, the stronger boy hit the teenager on the head and the face multiple times until he started bleeding.
"I thought we were playing Bodies," the teenager was heard asking in a cellphone video as he is pummeled by the stronger teenager. The stronger boy responded with racial slurs aimed at the white teenager.
The school allegedly attempted to cover up the incident by saying that the teenager hit his head on a sink, and waited more than 90 minutes before contacting his parents. When he was brought to a hospital, he was diagnosed with a traumatic brain injury and had to enter surgery to reconstruct his nose.
The Mater Dei staff and students refused to participate in the investigation over the matter and reportedly covered up the incident, with football coach Bruce Rollinson allegedly telling the father, "If I had a hundred dollars for every time these kids played Bodies or Slappies, I'd be a millionaire."
They were also unable to reprimand the student because his father is the assistant coach. Father Walter Jenkins, president of the Mater Dei, said that they are taking the lawsuit seriously but are limited in how they can respond.
"Please know that we take the matter seriously and commit to you that all aspects will be handled consistently and in accordance with the core values of our institution," Jenkins said. "At this time, I respectfully ask for your faith and trust as we navigate the process ahead."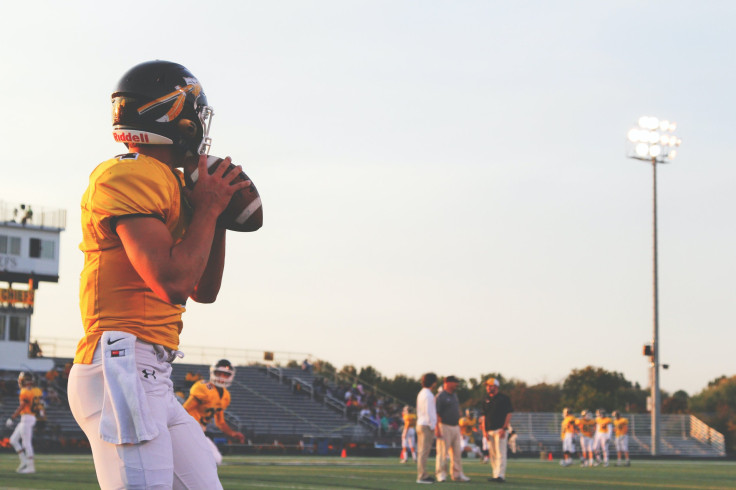 © 2023 Latin Times. All rights reserved. Do not reproduce without permission.