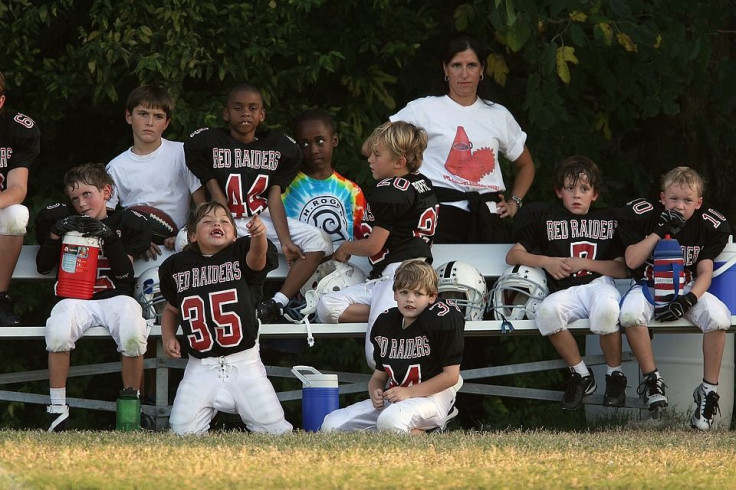 A Clearfield High School teacher and football coach, Donald Eck, was fired on Monday after leaving a voicemail threat on a student's phone who quit the team.
The Davis School District put Eck on administrative leave on Oct. 25 after he allegedly left a threatening message on a student's phone. The district terminated the employment of the Utah physical education teacher who also works as the head football coach of the school on Nov. 22, Fox 13 Now reported.
The voicemail was shared on a Facebook page created by the school's parents organization, but it was soon deleted.
Eck said in the voicemail, "Hey, give me a call when you can. I want to meet with your parents, man, 'cause I keep hearing your mom's putting all sorts of s--- on social media talking s--- about the coaches here and I'm gonna put a stop to that, bro."
"What they let you do, quitting on your teammates, is the most selfish thing I've seen in all my years of athletics, and I've been around a lot of players." The voicemail has been obtained by FOX 13.
Eck told the Salt Lake Tribune that he had "made a mistake" due to anger. His voicemail message to the player was sent after a loss in a game with West Jordan.
"The player that replaced [the player who quit] was in tears in the team room thinking he lost the game, and it angered me, and I made a mistake by leaving a bad voicemail," Eck added.
Chris Tremea, parent liaison for the Clearfield football team, spoke about the voicemail, saying that Eck seemed devastated in his actions and was genuinely aware of the damage and mistakes he made. Tremea believes that Eck's frustration led to the voicemail.
The former University of Utah lineman, coached at the institution from 1994 to 2002. He also worked as an offensive coordinator for an NFL Europe team and later became the first head coach of Corner Canyon High School's football program.
The investigation conducted by the school district concluded that a "disciplinary action was needed."