A 65-year-old woman reportedly used a pickaxe to smash the windows of a home in Pasadena on Monday, Oct. 24.
The woman was identified as Beverly Baker. She reportedly wielded a pickaxe at the home where a grandmother was inside babysitting her six-week-old granddaughter, KTLA reported.
The whole incident was reportedly captured on home security cameras.
"I feel like we lost our safe place," homeowner Arman Tchoukadarian said to the outlet.
Tchoukdarian also added that his mother-in-law was watching over his newborn daughter who was sleeping in a bassinet that was placed near the front window.
Then at some point, the 65-year-old woman smashed the window, sending shattered glass everywhere. Luckily, the grandmother was able to act swiftly and grab the baby before the window glass shattered.
"If my mother-in-law didn't act as fast as she did, my daughter wouldn't be here," the baby's father stated.
However, that instance was not the only one. According to Tchoukadarian, Baker returned several times over a few minutes to continue her havoc at the home located at the 1700 block of Asbury Drive.
"She broke one window, went back," Tchoukadarian said. "My mother-in-law came out screaming and yelling to get my attention."
Baker would carry the pickaxe on her shoulders and continue to shatter more windows.
"Questions? Questions, anyone? I'll be back. Get out," the 65-year-old was allegedly shouting throughout the attack.
Pasadena Police were later able to arrest Baker at her home located in the 1600 block of Casa Grande Street. Per investigators, it is possible that the 65-year-old was suffering from mental illness although this was not confirmed.
"Police found her, nonchalant, walking with a pickaxe on her back, like she'd just finished working with it," Tchoukadarian told the outlet.
It was also added that Baker initially refused to surrender to authorities She was eventually taken into custody on Tuesday, Oct. 25, and is now facing charges of felony voyeurism, CBS News reported.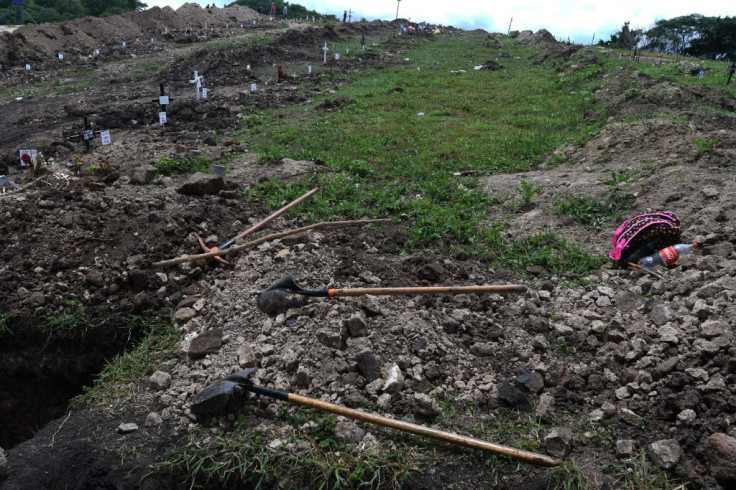 © 2023 Latin Times. All rights reserved. Do not reproduce without permission.