Phil Jackson has been known for his unusual decisions and moves both in coaching and as an executive. Of the two, however, the multi-titled coach has done better on the coaching front over management.
Jackson has been commissioned to help the Los Angeles Lakers in their coaching search. However, that could include advising management on who stays and who goes.
Veteran columnist Bill Plaschke gave an unusual take when he appeared on the Doug Gottlieb radio show. He claims to have heard that the Zen Master would want to keep Russell Westbrook and trade LeBron James.
But in the course of the interview, Plaschke also said that there is no on-the-record stuff to back that up. Hence, this may be nothing more than a rumor and should be taken lightly.
"I've heard that Phil would like LeBron traded. I've just heard that but I've got nothing to back that up. No on-the-record stuff to back that up. I do know that Phil would like to keep Westbrook and try to make that work with him," Plaschke said.
Although there have been suggestions for trading James, the fact that there is nothing to back this up could be more of a hypothesis.
But if one looks at it in another way, Jackson could be thinking forward. James is already 37-years-old and is anticipated to hang it up soon. However, the four-time champion continues to be a force in the league although his last two seasons have been marred by injuries.
Westbrook is a lot younger than James. However, it would take a new system for the 2017 NBA MVP to get things rolling in Hollywood. He is coming off a dismal season and most project him to likely move to another team in the offseason.
Jackson's role will be interesting. It should also be noted that all is not well between him and James.
James lost respect for Jackson in 2016, a time when the latter was still the president of the New York Knicks. This was because Jackson called his business associates a "posse," the Bleacher Report reported.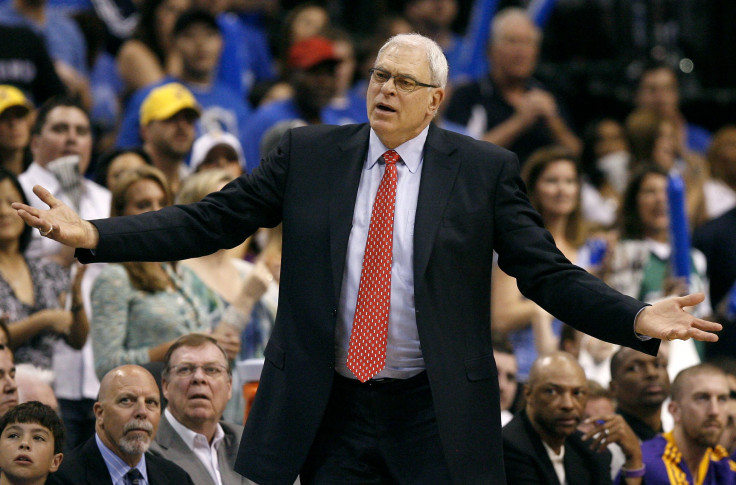 © 2023 Latin Times. All rights reserved. Do not reproduce without permission.