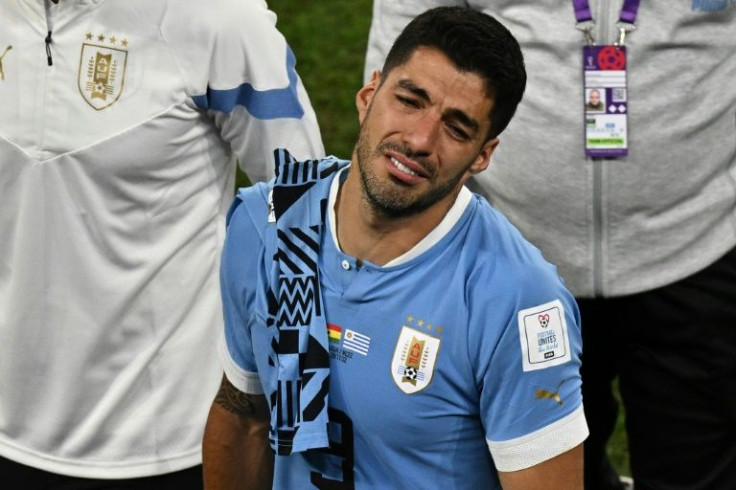 Despite their 2-0 victory over Ghana, Uruguay is going home due to a scoring differential with South Korea.
A pair of goals from attacking midfielder Giorgian De Arrascaeta secured Uruguay a win over Ghana in their group stage finale at the Al Janoub Stadium. However, an unexpected late game, 2-1 South Korean comeback, victory over Portugal left both teams tied with four points, after matchday three. South Korea got the nod to advance in the tournament having scored four goals compared to Uruguay's two.
There was controversy attached to Uruguay's win. A handful of Uruguayan players, including captain Edinson Cavani, followed the officiating crew off the field and into the tunnel. A controversial penalty decision late in the game, Uruguay was denied a penalty kick as Cavani went down under a challenge inside the area. After the final whistle, the group of players swarmed the officiating crew upset after their appeal was denied by the referees.
Cavani was seen violently knocking over the VAR (Vortran Automatic Resuscitator) monitor screen with a punch after Uruguay was eliminated from the tournament.
Rio Ferdinand, former Manchester United teammate of Cavani, mentioned "There is contact, it is a penalty. Normally they would send the referee to go and have a look. They could not have seen the pictures we saw," according to the UK's Mirror.
The South American nation positioned itself to advance out of Group H, with an early 2-0 lead over Ghana. Meanwhile, South Korea was tied with Portugal, 1–1, which at the time would have sent Uruguay through to the round of 16.
Uruguay is headed home, while South Korea will advance to take on Brazil on Monday, at Stadium 974 in the knockout round of 16.
© 2023 Latin Times. All rights reserved. Do not reproduce without permission.