A top U.S. diplomat has accused China of employing border clashes with India in an attempt to change the existing state of affairs and advised India to resist the clashes along the Himalayan border.
On her retirement, Alice Wells commented on the increasing brawls and disputes between the two most populous nations in the world over the dispute-ridden South China sea.
Wells, who is named under the top U.S. diplomats for South Asia, said that anyone who thought that China's aggression was rhetorical needs to speak to India about it.
"If you look to the South China Sea, there's a method here to Chinese operations, and it is that constant aggression, the constant attempt to shift the norms, to shift what is the status quo," she said, adding that it has to be resisted by India.
Further, she did not miss out on point the fact that due to China's aggression and behavior, other countries are group together and support the reinforcement of the post Second World War economic order. She made a special reference to the ASEAN, the trilateral partnership between India, the U.S. and Japan.
Wells further backed India's claims and said that both India and China should resolve their issues diplomatically.
India and China, that share one of the longest land borders, report many low-level clashes among the armies from both sides. One clash was reported recently at the Nathu La Pass, along the borders of the Indian state of Sikkim and Chinese-ruled Tibet.
The face-off, which initiated during a regular patrolling at the border, resulted in a fierce fight, although armless. The clash resulted in injury to several soldiers. The reason as to why it happened is still not clear.
China claims about 35,000 square miles worth of Indian territory as it owns, which has been the major reason for conflict between the two countries.
Meanwhile, concerning COVID-19 related cold war between China and the U.S., Qian Feng at the National Strategy Institute at Tsinghua Univesity has advised India to seek a cooperative relationship with China that to stir up the tension even further.
He said that India and China should join hands to expedite vaccine development, medical material supply and economic resumption to help people within both the countries and other parts of the world as well.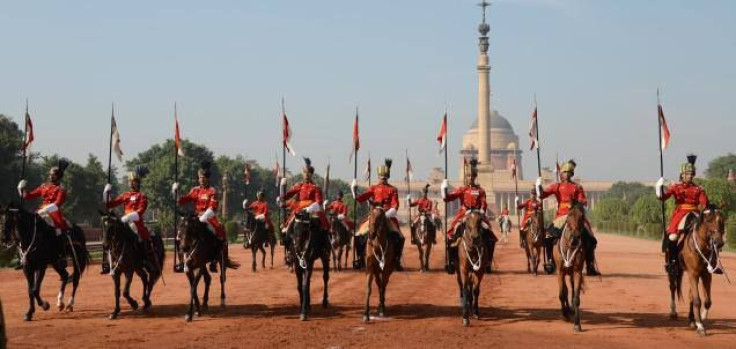 © 2023 Latin Times. All rights reserved. Do not reproduce without permission.