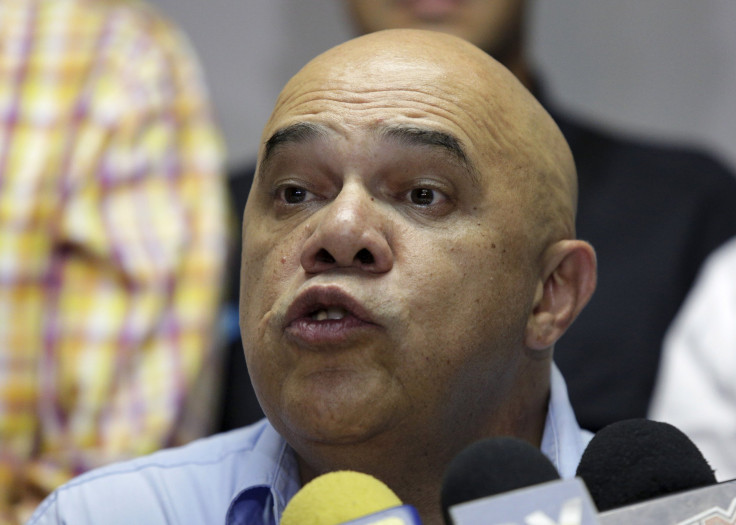 Sen. Bob Menendez (D-NJ) wrote a letter to President Obama on Monday calling for tough talk, sanctions and international oversight following the Venezuelan elections that have shifted the political landscape away from Chavismo. Citing concerns of the right-leaning Venezuelan opposition, Melendez claims that Venezuelan president and socialist PSUV leader Nicolas Maduro is planning to subvert a parliamentary handover scheduled for Jan. 5th following a sweeping victory by the MUD opposition coalition in last year's Dec. 6th elections. In the letter, he outlines the fears held by opposition leaders.
"Ruling-party figures have suggested that, through a high court stacked with Chavismo hard-liners, they will seek to reverse the election of a sufficient number of opposition deputies to deprive a supermajority – and deny a referendum that could otherwise remove Mr. Maduro from office," Melendez's letter reads.While Nicolas Maduro initially accepted the election results, some 13 legislators will be prevented from swearing on January 5th do to alleged election irregularities, according to Venezuela Reports. In an open letter to the U.N., MUD leader Jesus Torrealba warned of a "judicial coup."
PSUV's legal wrangling may fall within the bounds of the constitution, but critics say it aims to leverage a Supreme Court of Justice packed with its appointees to keep the party's inertia flowing following Chavismo's first major political loss since 1999.
Sen. Melendez called on the White House to take two concrete steps. First, make international bodies to monitor the transition. Second, ramp up sanctions and threats of sanctions if Maduro impedes the parliamentary transition.
The White House refused to make those threats today, at least publically, but agreed that Maduro was adding friction to the transition. Spokesman John Kirby pointed out that they legislators had not yet been barred from taking office, but expressed concern.
"We are concerned by the Venezuelan Government's efforts to interfere with the newly-elected national assembly exercising its constitutionally mandated duties," he said. "We continue to call for respect for the will of the people, the separation of powers, and the democratic process."
© 2023 Latin Times. All rights reserved. Do not reproduce without permission.