A secret military force has been activated to secure Washington, D.C. amid the coronavirus pandemic. According to a source, the Joint Task Force National Capital Region (JTF-NCR) was mobilized on March 16 to prepare for "homeland defense" in case the situation goes dire in the U.S. capital.
On Wednesday, District of Columbia Mayor Muriel Bowser ordered a one-month extension of the state of emergency in the state as coronavirus cases in the region continue to go out of hand. Federal officials expect that if cases continue to spike in the coming weeks, then the situation in Washington will be as dismal as the situation in New York, which is currently the world's COVID-19 epicenter.
A senior military officer working on government planning revealed that a department of the military tasked with evacuating Washington and securing the U.S. capital in case of a threat has already been mobilized to prepare for the worse. "No one wants to talk evacuation, especially when there's nowhere to go," said the officer.
According to the officer, the task force is charged with the most sensitive government mission there is, which is to protect Washington against attackers during a civil unrest and if necessary, move White House and other key government offices to alternate locations so the U.S. government can still function and continue to lead the country during a crisis.
The JTF-NCR is the only one of its kind in the country and is chartered to defend Washington on land, in the air, and even on waterfronts. This special task force demonstrates the two sides of the U.S. government's preparedness amid the global pandemic—one that concerns medical support, delivering supplies, and manning health-check stations, and another that concerns "homeland defense," which involves guarding Washington to facilitate the continuity of government, even if that means having to move civil and military leaders to secret locations in the face of a threat.
"JTF-NCR is not only real and operating, reporting directly to the Secretary of Defense for some of its mission, but some of its units are already on 24/7 alert, especially sequestered on military bases and kept out of coronavirus support duties to ensure their readiness," said the source.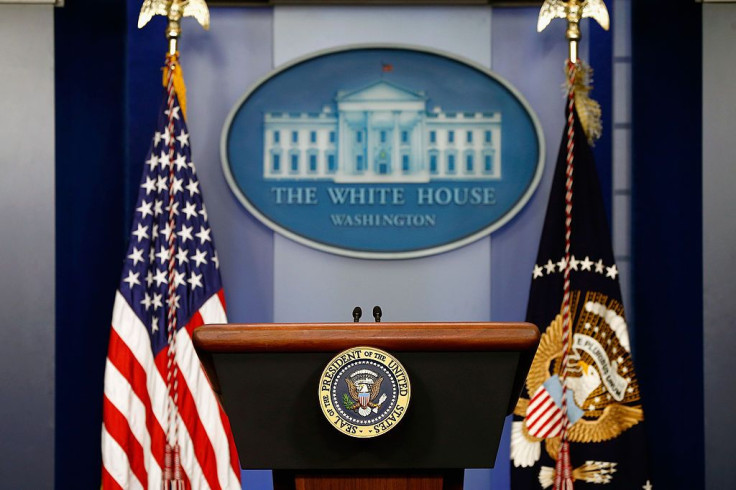 © 2023 Latin Times. All rights reserved. Do not reproduce without permission.