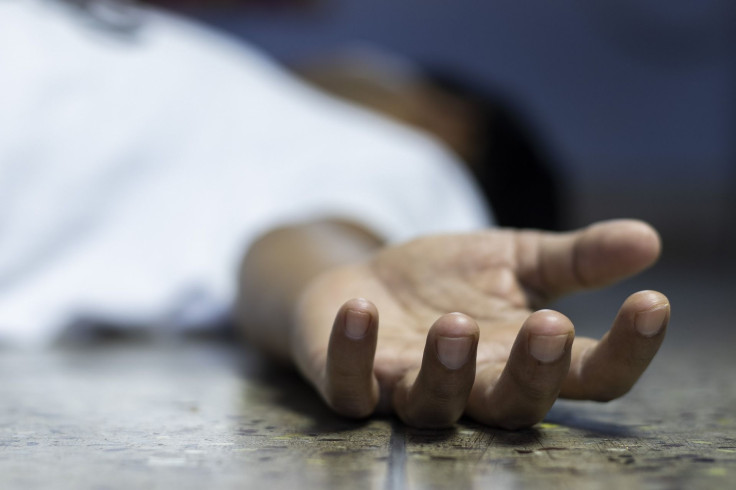 John Heathco, 41, and Abby Lutz, 28, were found dead inside their luxury hotel room in the Baja California peninsula, Mexico.
According to a GoFundMe page by Lutz's family, the U.S. couple thought they had food poisoning and went to a hospital just days before their deaths.
The two had been dead for about 11 or 12 hours when they were found, said prosecutors in Mexico's Baja California Sur state, reported the Associated Press.
Initial reports claimed that their cause of death was from inhalation of gas. Later, officials said Lutz and Heathco died from "intoxication by substance yet to be determined."
When first responders found them around 9 p.m. on Tuesday, there were no signs of violence on either of their bodies.
According to Lutz's family, who wrote on a GoFundMe to raise money for the funeral costs, the couple got sick from food poisoning.
The family said that while on a beautiful trip to Mexico, "Abby and her boyfriend thought they had food poisoning and went to the hospital to get treatment."
She told her family they were "feeling much better a few days later."
Her family later got a call saying they had died peacefully in their hotel room in their sleep. The family was told it was "due to improper venting of the resort and could be carbon monoxide poisoning."
The death of Lutz was "completely unexpected," wrote her family. Her father had been looking forward to meeting her this weekend on Father's Day, per New York Post.
Lutz was from Newport Beach, California, and worked as a nanny. Heathco was her live-in partner and was a computer engineer.
The family wrote on the fundraiser that they were trying to get Lutz home to them so that they can "have the funeral she deserves."
They described her as the "most beautiful soul and we will miss her so much."
The family had got more than 100 donations by Thursday afternoon. They had raised over $7,000.
Many Americans have died because of gas inhalation at Mexican resorts in the last few years.
Three Americans were found dead last October at a rented apartment in Mexico. They had died of gas inhalation.
In 2018, an American couple and their two kids died at a resort in Tulum due to a gas leak in a water heater.
© 2023 Latin Times. All rights reserved. Do not reproduce without permission.