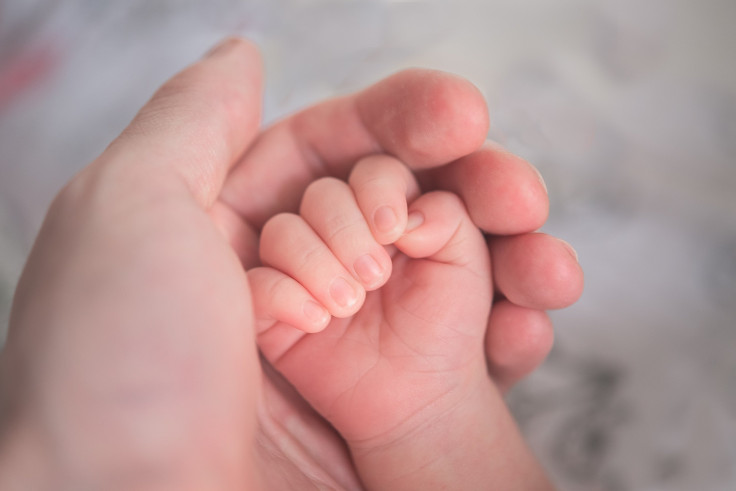 Sam and Laura Kaitz from New Jersey used a surrogacy agency to expand their family, and now they are having a hard time bringing their baby home.
They told The Washington Post about taking the help of a surrogacy agency and a surrogacy broker to have their baby boy, Simon George Kaitz.
Laura, who already has two sons from a previous relationship, wanted another child with Sam. But for Laura, 52, pregnancy wasn't medically possible.
So, they took the surrogacy route.
The couple almost signed an agreement with a surrogate in Ukraine just days before the Russian invasion of the country. Apart from Mexico, Ukraine is another popular option for US couples looking for cost-effective surrogates.
But the ultimate appeal of the agency in Mexico was the promise that both Sam and Laura could be listed on the baby's birth certificate.
Sam, whose sperm was used with a donor egg, said that was something that "she was very excited about being able to say, 'I am his mother and nobody else.'"
But they never imagined that they would be spending months trying to bring their baby home to New Jersey.
According to nj.com, the pair has spent over $60,000 on surrogacy. They made nearly a dozen trips to the U.S. Embassy in Mexico City to get a passport for their son, Simon, over the last 10 weeks.
But Simon is still not home due to a dispute over his birth certificate in Mexico.
Simon, who was born on Apr. 18, was met by his father in Mexico City. There he rented a place to stay and planned on taking the baby home two days after their passport appointment at the US Embassy on June 7.
Getting the baby's documentation turned out to be difficult, and the couple had to go through Mexico's court system. The legal procedure was to get Laura's name on the birth certificate, reported PEOPLE.
Laura, who is a property manager, has been going back and forth between New Jersey and Mexico. She has been doing so that she could also care for one of her sons, who is legally disabled. As for Simon, he spent three weeks in the NICU in Mexico.
Sam said that it has been "extremely stressful."
He shared that Laura's other son, who has autism, "has said to her on more than one occasion that he doesn't think that I care about him anymore because I'm down here and not with him." He said that the boy "feels abandoned, which breaks my heart because that is not true."
In the most recent development, the embassy has asked Sam to provide his DNA for a DNA test to prove his relationship with Simon. This has left them feeling "betrayed."
Sam is focusing on staying numb in the situation. He said that if he doesn't, he will "either break down or start screaming at someone."
And he cannot afford to feel right now, especially not when his baby is "depending solely on me."
© 2023 Latin Times. All rights reserved. Do not reproduce without permission.