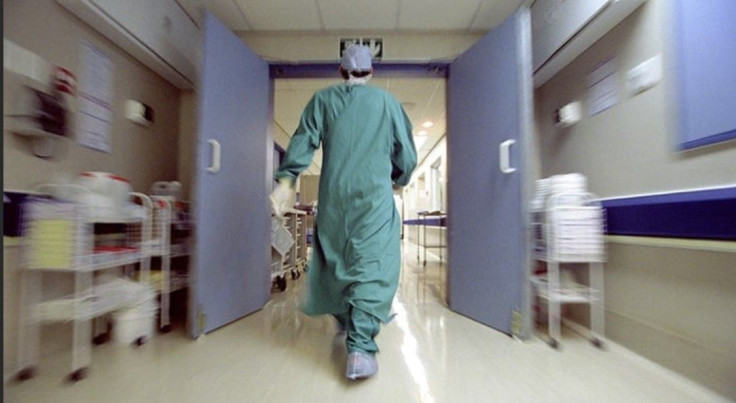 In response to a fungus outbreak connected to cosmetic procedures in Mexico, U.S. and Mexican officials are pleading with the World Health Organization (WHO) to declare a public health emergency.
According to the Centers for Disease Control and Prevention (CDC), meningitis claimed the lives of two patients who underwent procedures under epidural anesthesia.
Nearly 400 persons are being monitored in the U.S. and Mexico.
In the Mexican city of Matamoros, two cosmetic surgery facilities have closed.
Authorities have recommended patients who underwent epidural anesthesia for procedures at either the River Side Surgical Center or Clinica K-3 since January to be checked out, even if they are not currently experiencing any symptoms.
According to the CDC, there are now 25 "suspected" or "probable" cases of fungal meningitis in the U.S.
For cosmetic treatments like liposuction, breast augmentation, and Brazilian butt lifts—all of which call for injecting an anesthetic near the spinal column—many Americans fly to Mexico, BBC reported.
"There's a shortage currently in Mexico, and there could be potential for a black market that could have contaminated medicine," said Smith.
Dallas Smith of the CDC stated that morphine and other drugs used in conjunction with the epidural during the procedures may have been contaminated with the anesthetics used in the current epidemic.
39 people died in the Mexican state of Durango in October when a batch of a local anesthetic frequently used for procedures like Caesarean deliveries was discovered to have been contaminated by the same fungus.
Headaches are the most prevalent early sign of fungus meningitis, followed by fever, nausea, neck discomfort, and impaired vision.
Antifungal medications can be used to treat fungal meningitis, which is not communicable but can swiftly turn fatal once symptoms appear.
Americans often travel to Mexico for low-cost medical services.
When a disease spreads internationally and a coordinated worldwide response may be needed to contain it, the WHO declares a public health emergency.
© 2023 Latin Times. All rights reserved. Do not reproduce without permission.