Around 80 million taxpayers in the U.S. will receive their stimulus money by Wednesday, April 15. That same day, the Internal Revenue Service will provide a new online tool to help them check the status of their payments online, including the date they are scheduled to be deposited or mailed.
In a press briefing on Monday, Treasury Secretary Steven Mnuchin said those who do not see the money in their bank accounts by Wednesday can go to IRS.gov to see "Get My Payment." He also said taxpayers who filed a 2018 or 2019 tax return should have their tax return information available to use at this tool to receive their stimulus payments.
Earlier this month, the U.S. Department of Treasury said all eligible Americans could expect their Economic Impact Payments within the next two weeks. Many of them already received their first direct deposits on April 11, after the IRS revealed that the agency had deposited the first tranche of payments into bank accounts earlier that day.
The agency also assured taxpayers on Saturday night that they would continue to roll out payments in the coming days. "We know many people are anxious to get their payments," tweeted IRS. "We'll continue issuing them as fast as we can."
On Monday, the Treasury Department said they aim to provide as much money via direct deposit as possible and avoid mailing paper checks during the coronavirus pandemic. "We want to do as much of this electronically as we can," said Mnuchin.
In Michigan, many taxpayers who checked their bank accounts online in the past few days saw at least $1,200 available in their accounts by April 15. Bank statements use "IRS Treas 310" to refer to the payment, not "stimulus check," "economic impact payment" or "recovery rebate."
According to the Treasury Department, taxpayers will get their money automatically deposited into their accounts if they have given the IRS their direct deposit information for tax refunds when they filed their 2018 or 2019 federal income tax returns. Those who receive their Social Security retirement or Social Security Disability Insurance benefits via direct deposit will also have their payments automatically deposited into their accounts.
Meanwhile, those who won't get their stimulus checks through direct deposit this month will get their paper checks at a later date. This process will take longer, as the IRS will not begin sending paper checks until early May.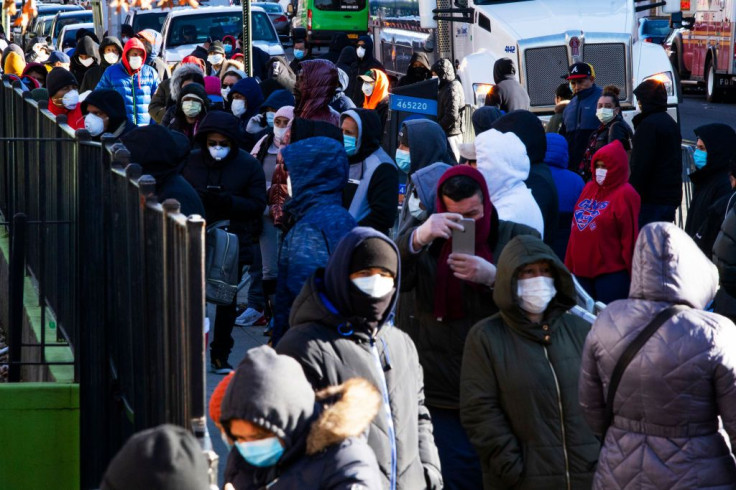 © 2023 Latin Times. All rights reserved. Do not reproduce without permission.