Eligible taxpayers in the U.S. will start receiving their stimulus checks early next week. On April 9, the Internal Revenue Service started generating the electronic checks, which are part of the relief package aimed to boost the economy slowed down by the global coronavirus pandemic.
In an internal memo issued by the IRS on Wednesday, the agency said it would take several days before the payments are reflected in account balances. The first wave of payouts will benefit around 50 million Americans, who will receive their $1,200 until April 14.
Those who file electronically will have their payments distributed quickly. Last week, Treasury Secretary Steven Mnuchin said Americans who had already given their bank account information to the IRS would get their relief funds within two weeks.
"Social Security, you'll get it very quickly after the first round of payouts," he said. "If we don't have your information, you'll have a simple web portal, we'll upload it. If we don't have that, we'll send you checks in the mail," he added.
The most immediate method available is via direct deposits. This will be used for taxpayers whose banking information is found on the IRS file. In 2019, around 82 percent of taxpayers received their last tax refunds through direct deposits. However, this still leaves millions of taxpayers whose banking information is not accessible to the IRS.
Taxpayers who did not sign up to electronically file their taxes will start receiving their checks at a later date, as the IRS must print and mail their paper checks. According to the agency, about $30 million in paper checks are scheduled to be mailed out and delivered to their recipients after April 24.
According to a memo prepared by the House Ways and Means Committee, the IRS will finalize 60 million payments through direct deposit over the next several days. The stimulus checks begin with $1,200 for individual filers earning up to $75,000 and $2,400 for married couples who jointly earn up to $150,000. Beyond these thresholds, payments will gradually be slashed until they are phased out at the $99,000 level for individuals and $198,000 for couples without children. Filers with qualifying children will receive additional payments of up to $500.
All the payments will come from the $2.2 trillion coronavirus stimulus package that aims to aid individuals and small businesses affected by the coronavirus pandemic. At least 145 million Americans are qualified for this economic relief.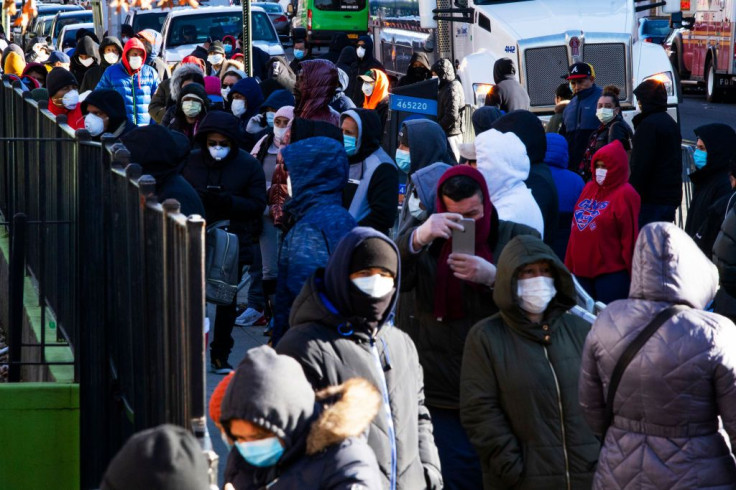 © 2023 Latin Times. All rights reserved. Do not reproduce without permission.