Investors and traders are fast realizing that their hopes of the coronavirus spread staying in China and maybe cause a mild, short-term situation, are in vain as the outbreak is swiftly adding more cases detected with the virus every day, forcing more people to quarantined.
Thus, on March 9, 2020, the coronavirus fears and a major slash in oil prices weakened the financial markets to the point that it triggered the first automatic halt in trading in over two decades.
While the European markets have registered heavy losses, the Dow Jones Industrial Average plunged more than 2,000 points at one point- the worst crisis since the 2008 meltdown. "The market has had a crisis of confidence," said Willie Delwiche, investment strategist at Baird.
The price of oil has also sunk by nearly 20% as Russia refused to heed the failing percentage of demands and cutback its production prices, pushing Saudi Arabia to ramp up its own output. And as the U.S. relies majorly on petroleum revenue, the low oil prices will highly affect its economic status.
On Wall Street, the market's circuit breakers halted trading for 15 minutes after the 7.4% plunge the S&P 500 took in the first few minutes after the opening bell. But even after the pause, S&P was still down 6.9% in the late afternoon, while The Dow was down by 7% and the Nasdaq by 6.4%.
The U.S stocks are edging towards a bear market as Italy's stock index plunged 11.2% and Britain, France, and Germany were down between 7.7% and 8.4%, a major meltdown since the 2008 global financial crisis.
Up until last week, the 10-year Treasury note plunged below 1% to 0.54% after the interest rate, on U.S. Treasury bonds sank to all-time lows.
As for the energy sector, where the U.S. crude has dropped to under $32 a barrel, while Marathon Oil, Apache Corp., and Diamondback Energy has sunk more than 40%. Exxon Mobil and Chevron are not faring any better either.
"We knew it was going to be a hot day," said John Spensieri, head of U.S. equity trading at Stifel.
"Today's market action may bang some heads together and actually start thinking about the constructive measures the government can take,'' said Jacob Kirkegaard, a senior fellow at the Peterson Institution for International Economics.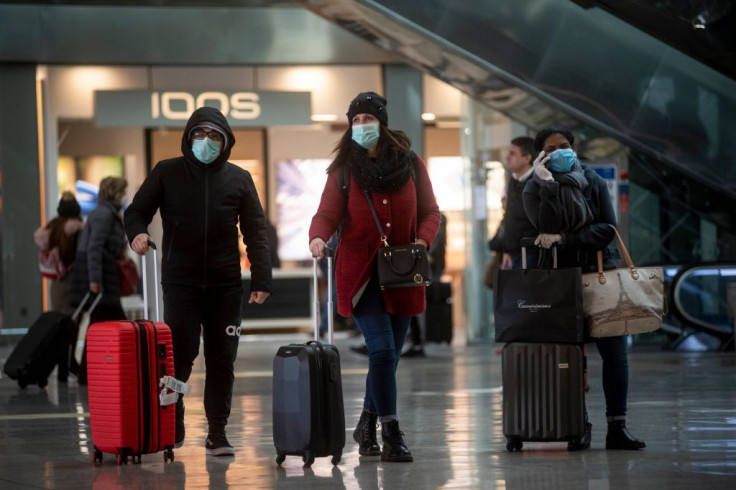 © 2023 Latin Times. All rights reserved. Do not reproduce without permission.