Newsmax White House correspondent Emerald Robinson has sparked controversy anew amid claims she made on Twitter on Monday night that the COVID-19 vaccines contain a bioluminescent tracker named after the devil, Lucifer.
"Dear Christians: the vaccines contain a bioluminescent marker called LUCIFERASE so that you can be tracked," Robinson tweeted on Monday. "Read the last book of the New Testament to see how this ends."
According to the Daily Beast, Robinson cited the Book of Revelation, which tackles a war between the Archangel Michael and the fallen angels led by Lucifer. The book further claimed the devil's mark would allow its believers to purchase anything.
Twitter has since taken down the post after it violated its policies against COVID-19 misinformation.
The far-right reporter would later react to another post on Twitter, which claims the Moderna COVID-19 jabs contain Luciferase.
The user who posted the content also cited Wikipedia to explain that the bioluminescence-producing Luciferase is derived from the Latin word "lucifer," which means "light-bearer."
Meanwhile, the conservative American news website has since distanced itself from the controversy and slammed Robinson for making the false claims. The network noted it never reported the COVID-19 jabs to have tracking devices, adding it is "a strong proponent that shots are "overarchingly safe and effective."
"We have seen no evidence to suggest LUCIFERASE or LUCIFERIN are present in any vaccines or that they are used as any sort bioluminescent marker," Elliot Jacobson, executive vice president, and chief content officer at Newsmax, said as per The Hill.
While scientists used luciferase in COVID-19 research to track how viruses interact with cells, the enzyme is not an actual ingredient in the vaccines.
Meanwhile, Robinson's tweet prompted international ire on social media, making the term "Luciferase" trend on Twitter on Tuesday. Many netizens also mocked the media figure for tweeting her ridiculous assertion via an iPhone.
"She tweets out that the COVID vaccine is meant to track your every move from an iPhone which tracks your every move," political observer Josh Jordan said. "The problem is that she knows it's nonsense, but she's built a brand on taking advantage of those who don't know any better."
Last year, Robinson falsely claimed that the new vaccines rewrite people's DNA. Earlier this year, she reported that Albert Bourla, the CEO of Pfizer, remains unvaccinated despite receiving his second Pfizer/BioNTech dose on March 10.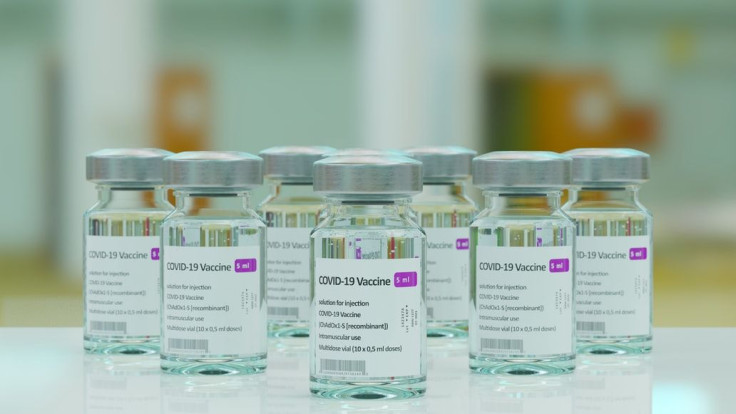 © 2023 Latin Times. All rights reserved. Do not reproduce without permission.