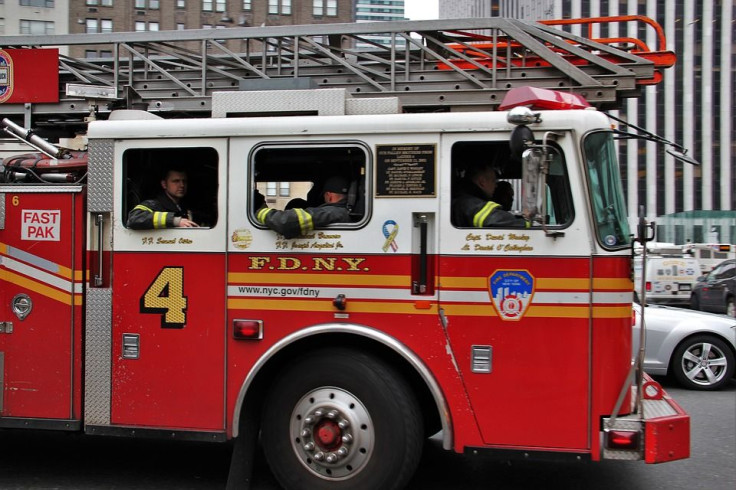 A young boy died in a fire from a 6-storey building in Washington Heights, New York City. The fire broke out from the building superintendent's basement apartment which claimed the life of his 7-year-old grandson, Robert Resto.
According to ABC 7, the boy was one of five people inside the apartment when the blaze took hold of the home. The victim's grandmother was rushed to Jacobi Hospital and was listed in serious condition while three other individuals sustained minor injuries which included the building superintendent's wife. Resto was found severely burned inside the apartment and hidden under a bed. He was pronounced dead at the scene.
The fire, which was reported around 1:30 am, had firefighters scrambling to respond to the call and were able to quickly contain and extinguish it. Arson Investigators determined the cause of the fire to be accidental which originated from "electrical wiring, power strip". The building was reported to have had a working smoke alarm.
The tragic incident took place at a time when the New York City Fire Department (FDNY) has been dealing with staff shortages related to its firefighters response to a vaccine mandate. A group of firefighters from across the city had called in sick Friday to demonstrate their anger over the citywide vaccine mandate.
City Fire Commissioner Daniel Nigro said that despite staff shortage, the FDNY had not closed any of its firehouses. However, he stated that it was "unacceptable" for its firefighters to express their opposing views in a manner that could endanger the lives of city residents.
Meanwhile, FDNY officials insisted the "sickout" protest did not in any way affect response times in Saturday's fire, citing how responding firefighters had arrived within just four minutes after the 911 call was lodged. Fire officials pointed out that its firefighters' response time was quicker than the fire department's average time in containing structure fires.
As of Friday night, reports logged by the FDNY showed that 72% of its firefighters and 84% of medical first responders had already received a dose of COVID-19 vaccine. Starting this week, any FDNY employee who has not received at least a single vaccine shot will be sent home without pay.