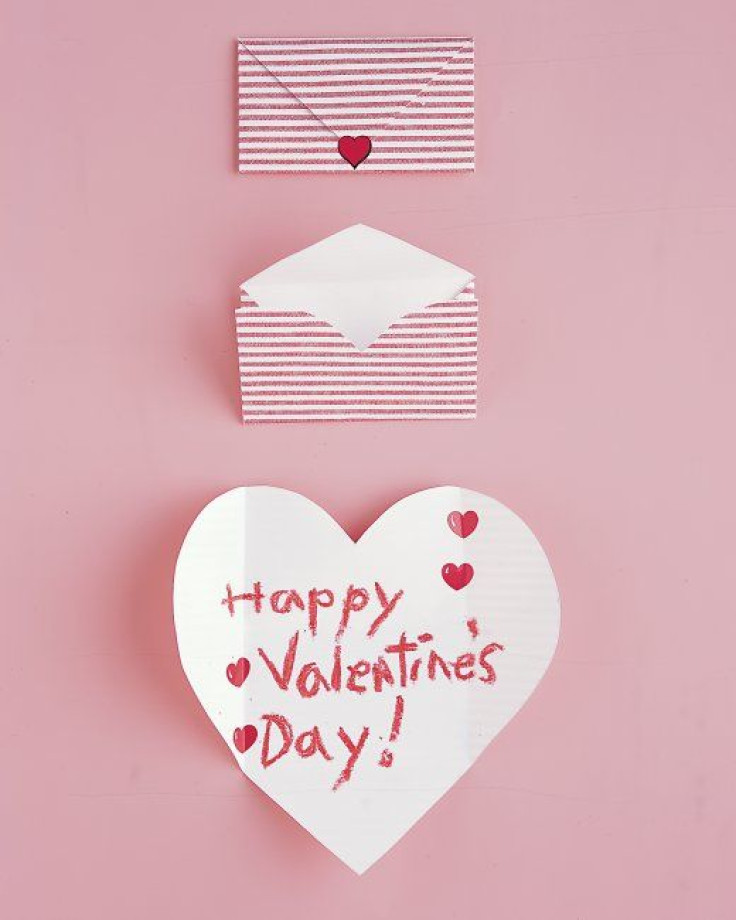 Valentine's Day is a time for love, candy, and if you have kids, crafts. February 14 has been called a Hallmark holiday, and while I can't necessarily disagree, it's time to take back the reigns cupid's arrow and reinvigorate the holiday as a celebration of all types of love; the love between couples, the love between friends, the love for one's self and of course the love of family. So instead of solely focusing on your husband or wife this year, make sure your Valentine's Day includes fun filled activities that will leave your kids feeling loved.
Holiday crafts, baking, or really any themed activity leaves such a special place in a child's heart, and creates warm feelings of home while serving as life long memories. Additionally, by stripping down the commercialization of Valentine's Day and focusing on loved ones, you in turn teach your children the importance of spreading positive sentiments of admiration and care. So while these 5 Valentine's Day activities are easy and stress free, the simplicity of them goes a long way filled with love.
Folding Envelope Paper Hearts
Materials:
Scissors
Wrapping paper
Stickers
Crayon
Directions:
Cut a fat heart from paper that has a white side and a patterned side -- wrapping paper works well. Lay the heart with the patterned side down. Fold in sides as shown. Fold the top down just above the middle. Fold the point up. Write a message on the white side of the paper. Turn envelope so flap is at the top, and seal with a sticker.
X's and O's Cupcakes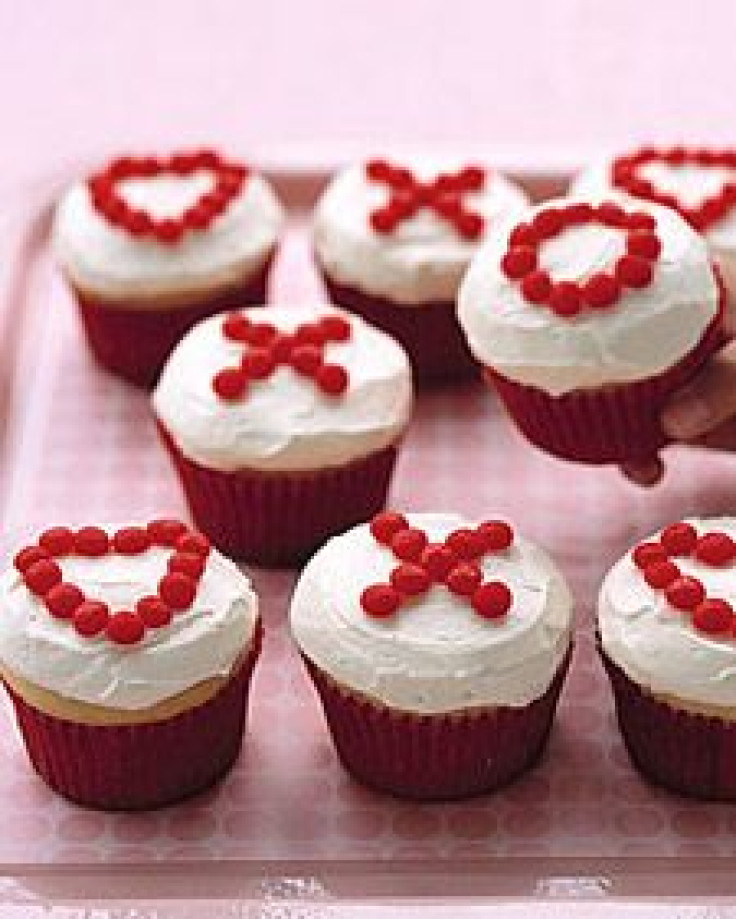 Materials:
Red Velvet Cake Mix
Whipped Fluffy White Frosting
Red Paper Cupcake Liners
Red Cinnamon Candies
Directions:
Bake the cupcakes ahead of time, using store bought mixes and frosting simplifies this activities and makes it much more kid friendly. The red-velvet cupcakes, while festive and red, are chocolate cupcakes but if your kids prefer vanilla, than be sure to use the red cupcake liners to add a pop of red color to the cakes! After the cupcakes have cooled thoroughly, Set up an assembly line, and put kids in charge of frosting and then affixing the red cinnamon candies in X and O shapes. Kids can also make their own Valentine's Day or anything their little heart's desire! Simple and (relatively) mess free, these cupcakes are delicious while also being festive!
Sweet Spot Hearts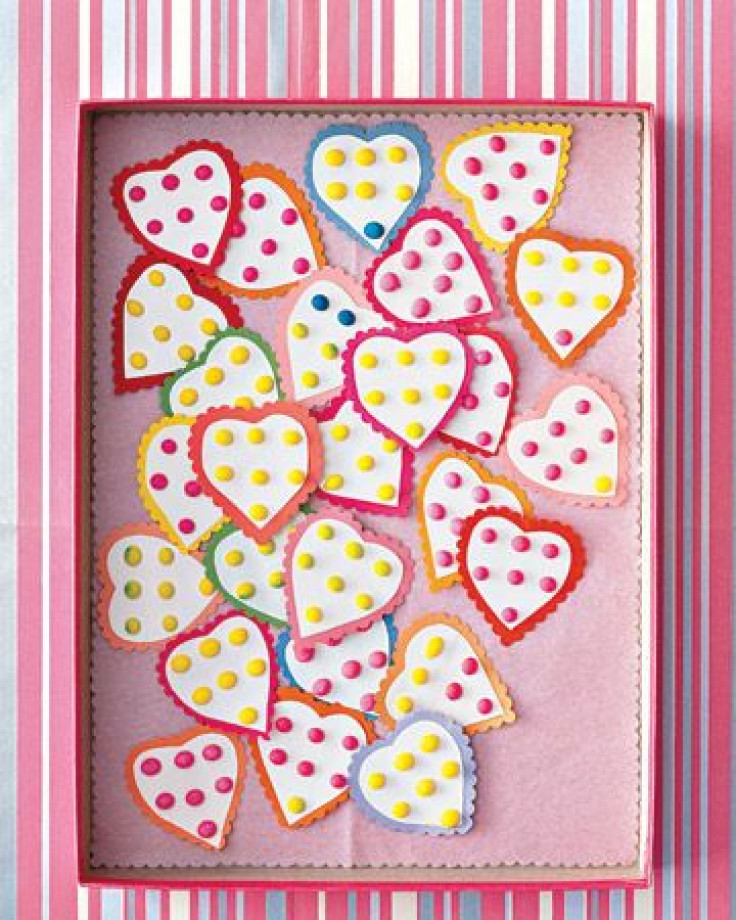 Materials:
Candy Buttons on Paper Tape
Constructions Paper
Scissors & Scalloping Scissors
Glue
Directions:
To make, cut a heart from a strip of candy dots, and glue it to a piece of construction paper. With scalloping scissors, cut construction paper to create a border around the heart. These serve as great homemade valentines for classmates.
Cupcake Goodies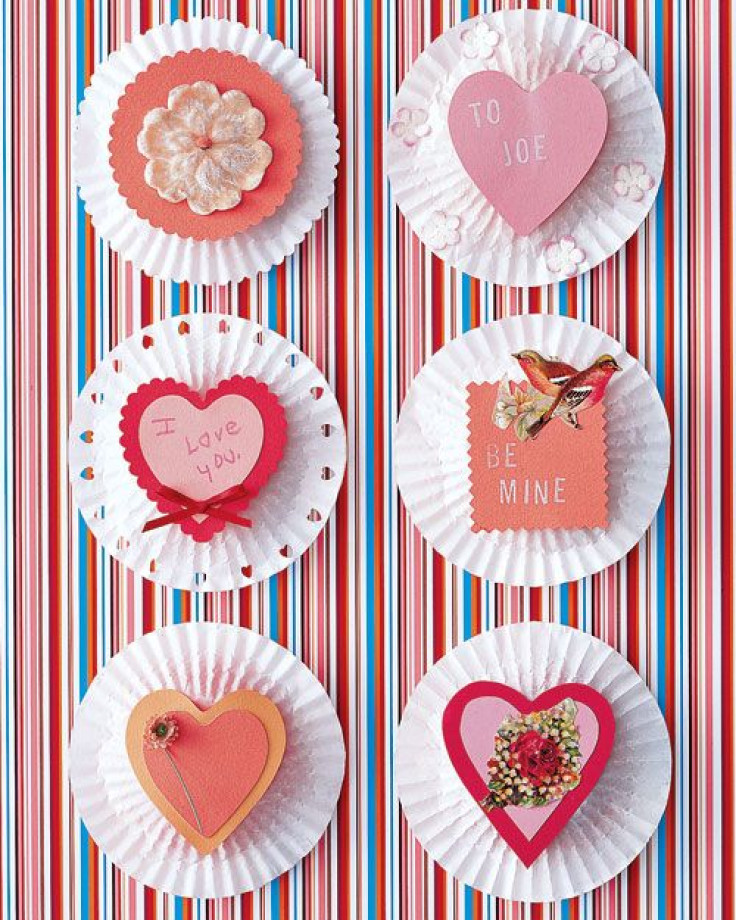 Materials:
Cupcake liners
Scissors
Glue
Candy
Assorted decorations (ribbon, flowers, stickers)
Directions:
Flatten two paper cupcake liners. Place one liner face up, and lay the other face down on top of it. Lift the edge, and apply glue along a short section. Press to attach; let dry. Continue gluing in sections, leaving the last section open. Fill with candy; seal opening with glue. Cut out a heart or other shape from construction paper; add cut-out images, ribbons, or paper or fabric flowers, and write or stamp a note. Glue onto center of cupcake liner.
Heart Bookmark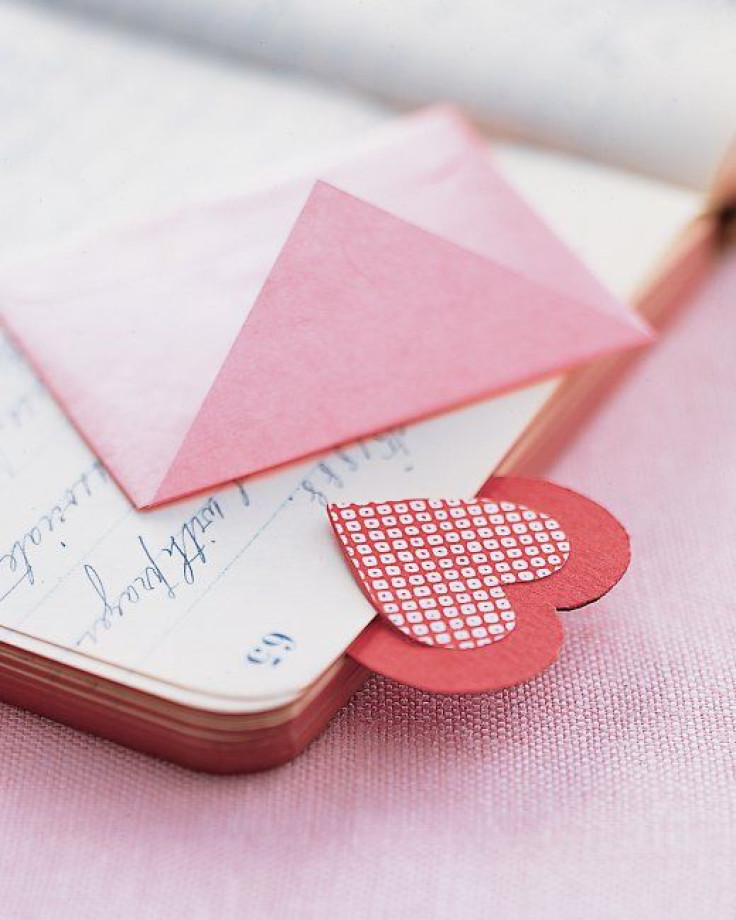 Materials:
Heavy card stock
Decorative paper
Utility knife
Glue stick
Directions:
Create a template of a heart, about 1 1/2 inches wide. Cut out with a utility knife, and trace onto heavy card stock. Copy it at 80 percent, cut out, and trace onto decorative paper, such as wrapping or origami paper. Cut out both hearts, and use a glue stick to secure smaller patterned heart to center of the larger one; let dry. Finally, trace bottom half of inner heart with a utility knife, cutting through card stock beneath. Then your valentine can slip pages between the hearts.
Valentine's Day crafts courtesy of Martha Stewart
© 2023 Latin Times. All rights reserved. Do not reproduce without permission.