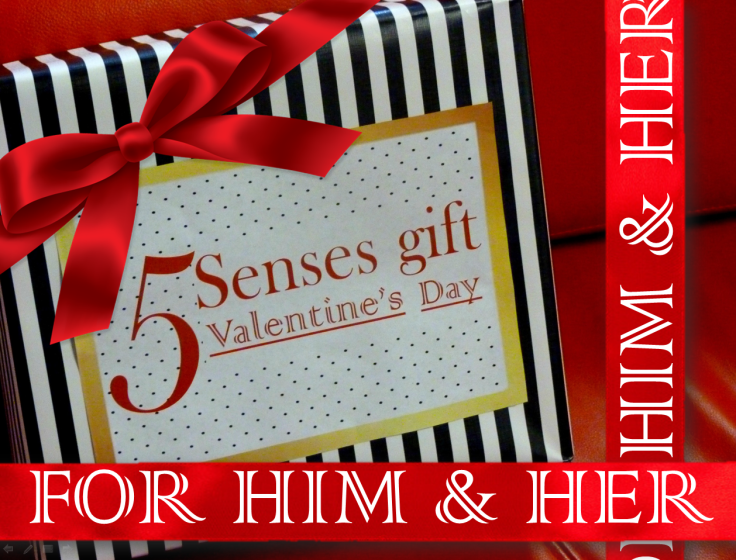 When the five traditionally recognized senses are being stimulated in a satisfactory way at the same time in the same day, you know you did something good to deserve it!
We combined smell, touch, hearing, sight and taste in one gift; a five senses treat for your loved one. Here, in order to satisfy all your soulmate's perceptions, you need to select items that fit in each category.
We selected our favorite products, and put them together in what we call the latest sensorial explosion for her and him!
SIGHT: This sense can perceive shapes, distance, movement, color, heat and depth. When we see something we like, our pupils dilate. Generally dilated pupils send a positive message. Whether or not the eyes are windows to the soul, the pupils are certainly windows to the mind.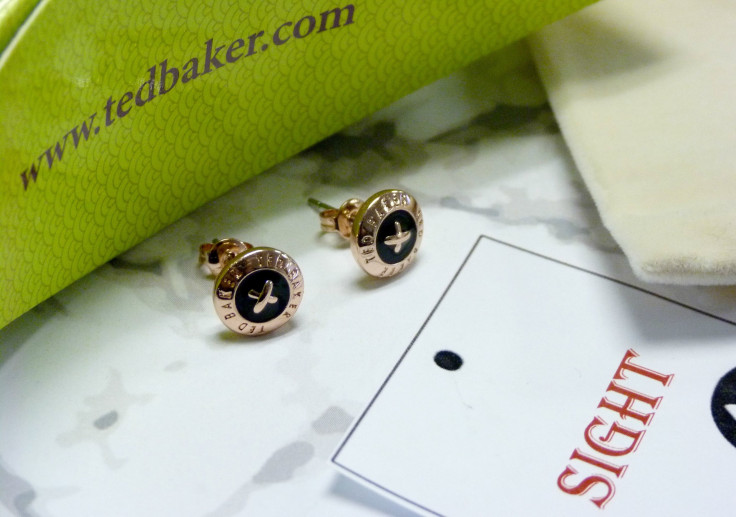 Our first product is for her! A pair of Rose Gold Eisley Mini Button Earring from Ted Baker available in AMARA. They will totally add a touch of sophistication to any outfit and will open her eyes like never before!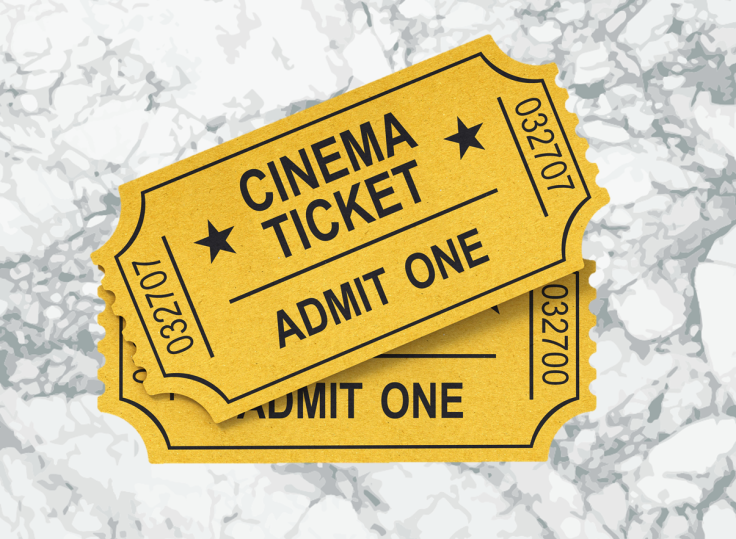 In the same category but this time for him, we suggest you a unique and sensual experience at the Museum Of Sex! Get tickets for the most dynamic and innovative institution in the world. With incredible exhibitions, and located in New York City, both of you can spend quality time learning about history, evolution and cultural significance of human sexuality. This is definitely a worth trying experience!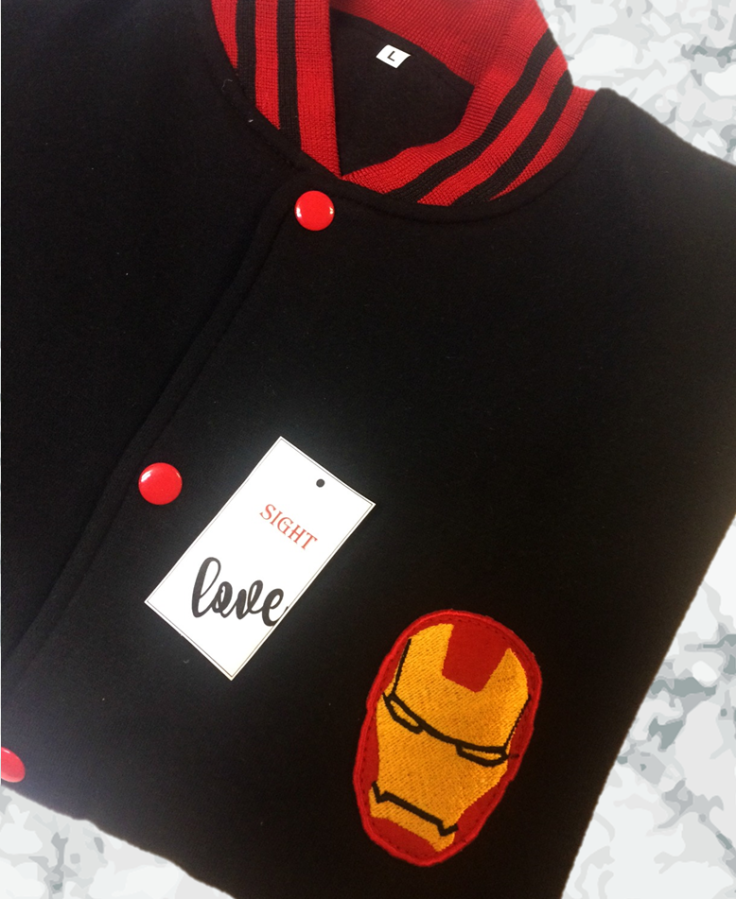 But, in case you live way too far from New York City, another great option is to get tickets for a movie he can't wait to see or, what about a show at your local theater? If he is a huge fan of superheroes or you simply think he is your "Superman" or your "Ironman," Angel Jackets offers a wide variety of movie jackets made from leather to satin. Prominent ones include the jackets inspired from the Finn character as seen in the Star Wars franchise, Deadpool, Smallville Superman series, Fantastic Beasts and much more.
SMELL: Your sense of smell is the only sense that has a direct connection to the brain. It's more powerful than you could have ever imagined. We all love pleasant or pleasurable scents like vanilla, zesty scents, cinnamon or freshly baked cookies.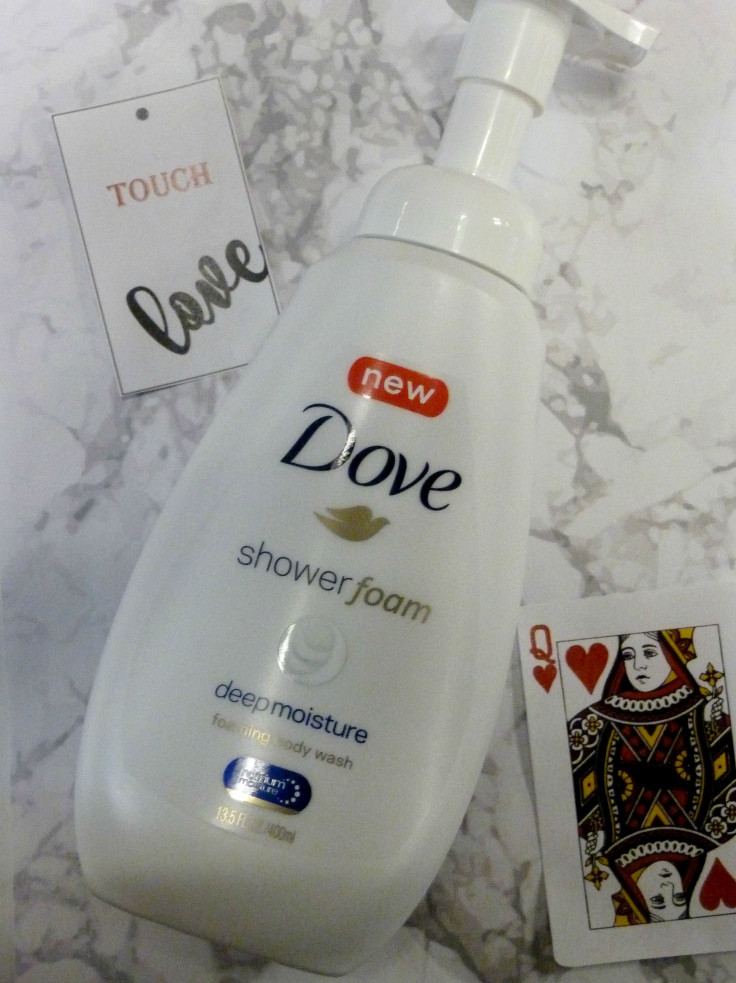 Girls love shower gels and foams! With this one you can wake two senses in one -smell and touch! The Dove Shower Foam gently refreshes and cares for your skin with its instant, lightweight foam with an airy texture. The result: skin that's beautifully clean, soft and smooth with a subtle fragrance. The queen of your heart will totally appreciate it!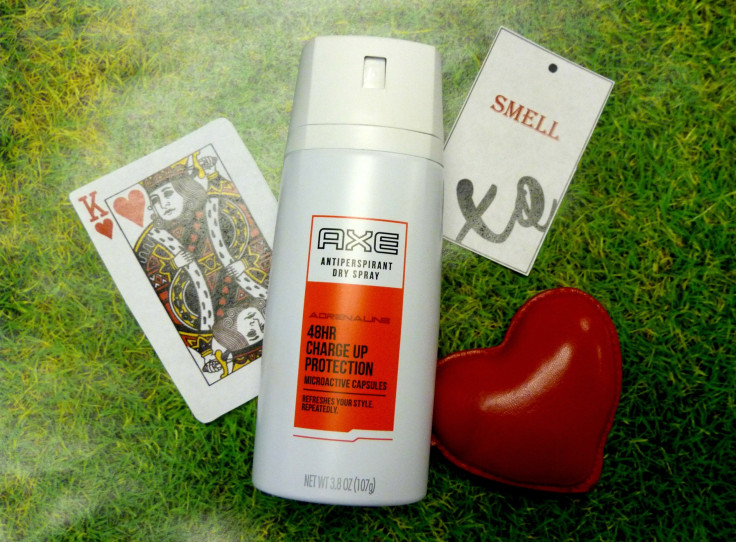 AXE is like magic! This sharp, fresh scent is perfect for active men. Iced musk and spicy ginger powered up with red pepper and juicy fig will energize his senses - and let's be honest, yours too! Charge Up Protection gives a new burst of freshness every time he up his game. A full 48-hour protection from odor and wetness.
TASTE: Sweet, sour, salty, bitter – and savory! These five established basic tastes gives us the pleasure of enjoying foods or drinks. Smell and taste are connected, for that reason when something smells really good, we can't wait to try it.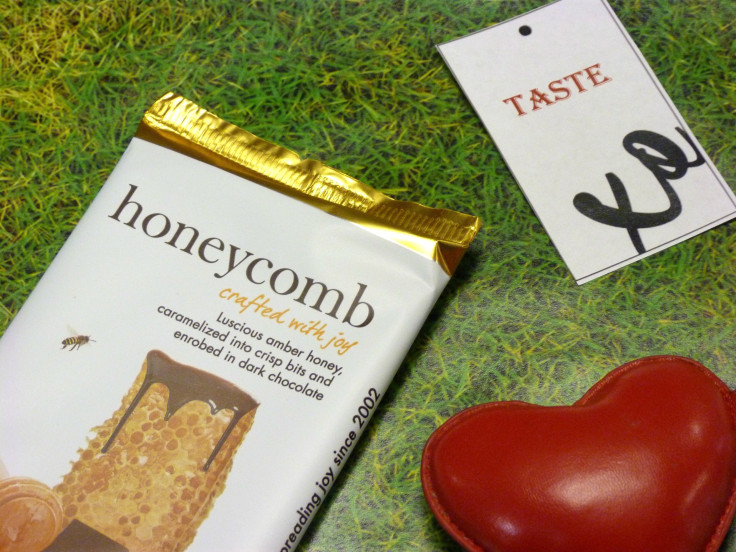 This luscious amber honey and caramelized into crisp bits dark chocolate will make your "honey" love you even more! Chuao chocolates are crafted with ethically sourced cacao, gluten free ingredients and free of artificial preservatives, sweeteners, colors, flavors and hydrogenated fats. Sweet and decadent, the Honeycomb bar will charm her… one nibble at a time. Available here!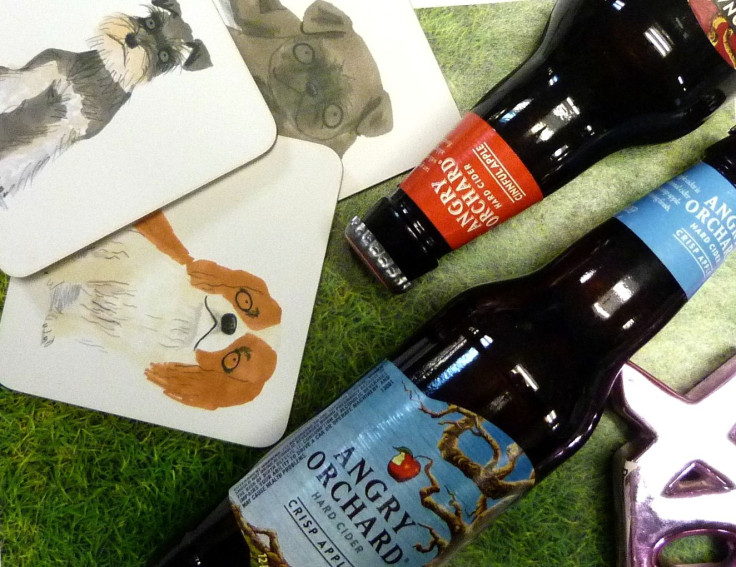 In this category we couldn't select just one item! So we added something extra. We all know a good wine is fine, but predictable too. Change up the game with a bright, crisp apple flavored cider that is a perfect balance of sweetness and bright acidity. Served chilled in a bottle, an Orchard Glass or a can, Angry Orchard will keep your girl's thirst quenched no matter how heated the Valentine's Day may get.
Complete the gift adding some special details like this set of 4 coasters - aren't they cute? Designed by Jo Clark and available in AMARA, is the perfect surface protector for your coffee table. If she is an animal lover its great gift idea to transform her interior.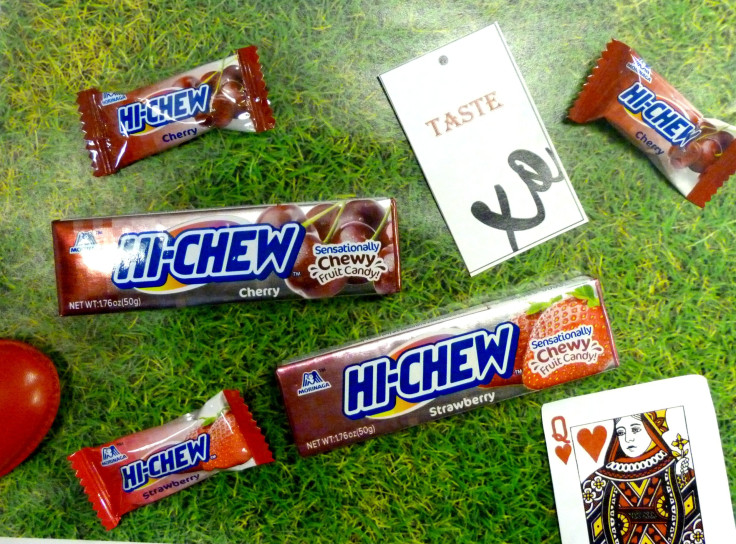 What could be better than a bagful of Hi-Chew in different flavors? Like the exotic Tropical Mix or the classically flavorful Original Mix. Fill his 5 sense gift box or basket with all the flavors so he can have any flavor handy wherever he is.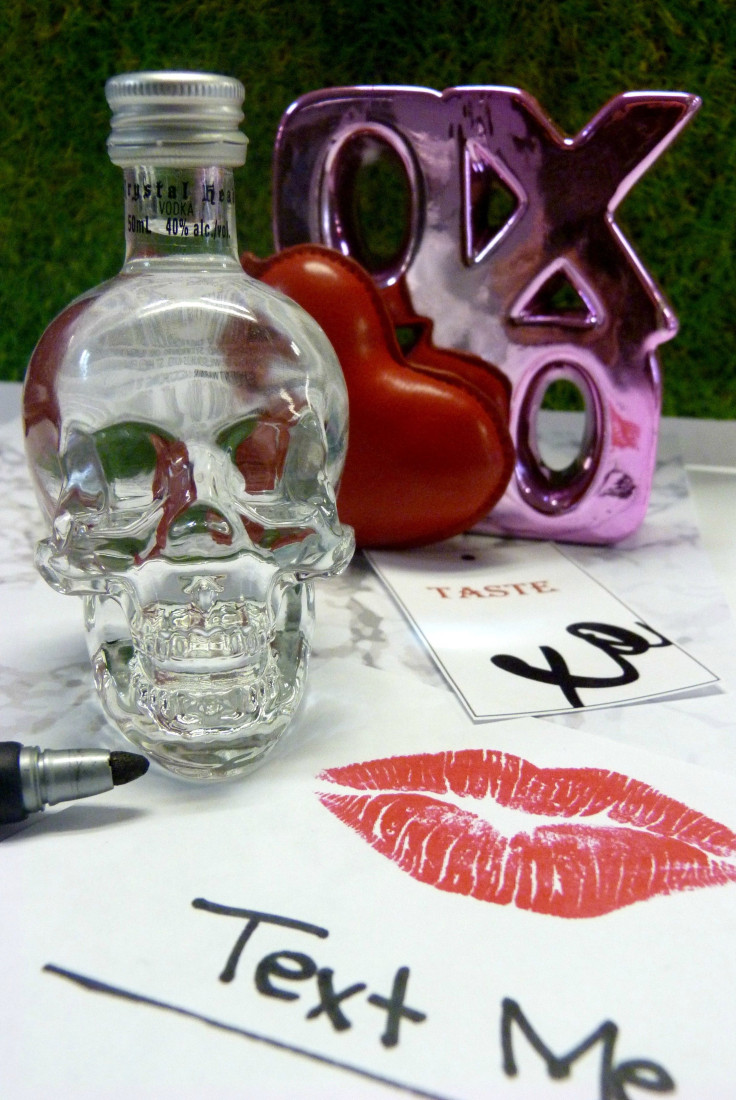 If your man is a little bit hardcore, the Crystal Head Vodka is a statement and he deserves it! Highest quality peaches and cream corn are distilled four times into a neutral grain spirit and blended with pristine water from Newfoundland, Canada. The Crystal Head Vodka contains no additives, no glycerol, citrus oils or sugars. Nothing is added to enhance or mask its taste - win situation here!
SOUND: The sense of hearing is often considered the most important sense for humans. Hearing allows us to communicate. Vibrations travel through our ear canals, they get to the brain and make hearing possible!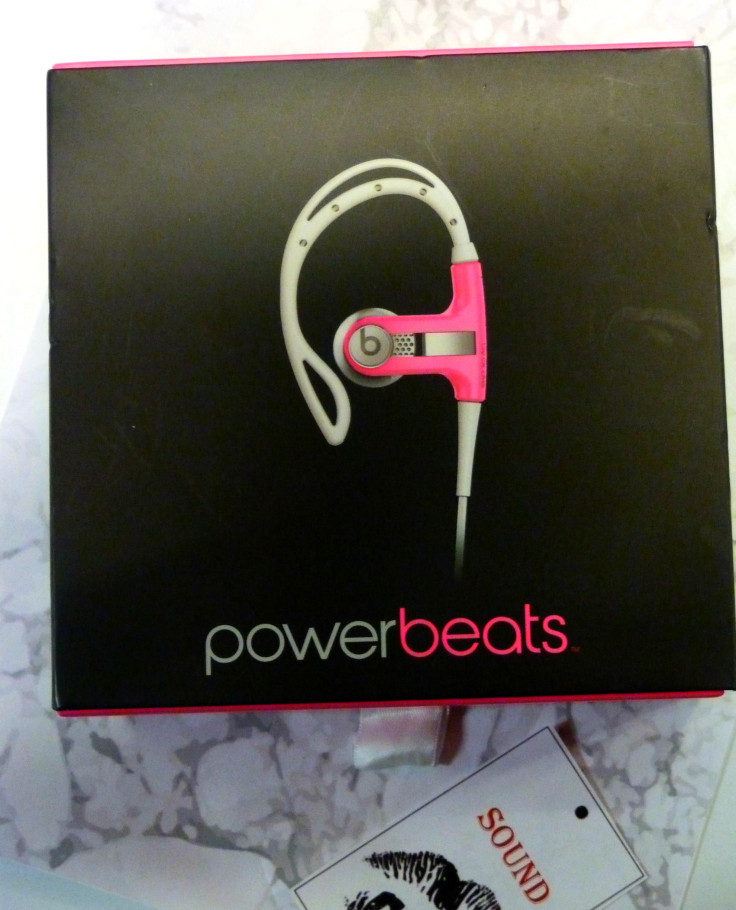 Music is a great gift; but when we have the opportunity to enjoy it, we call it blessing! The Neon Pink Powerbeats by Dr. Dre In-Ear Headphone are specially designed to pump clear bass at any volume while letting in ambient noise. If your chica is an athlete, this product will help her stay safe while running on the road.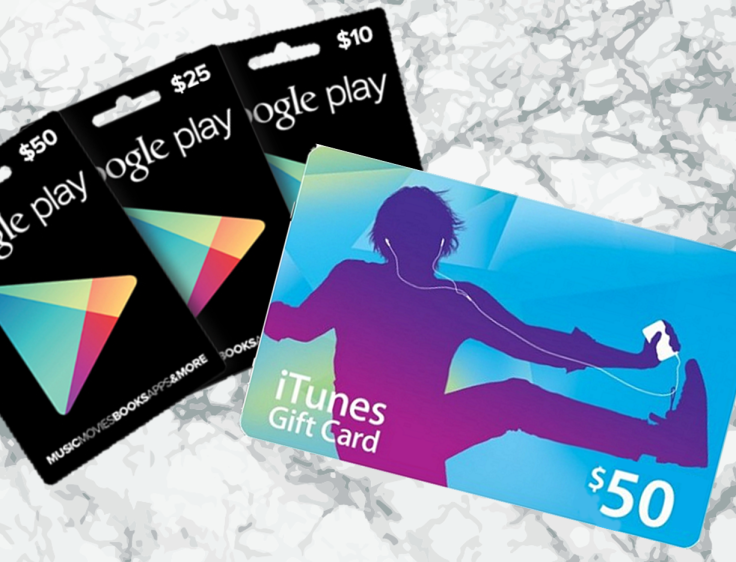 Let him choose whatever his heart desires! If he is an iPhone or Android user, with a gift card he can select from his favorite movie to his favorite jam.
TOUCH: This system is responsible for all the sensations we feel - cold, hot, smooth, rough, pressure, tickle, itch, pain, vibrations, and more.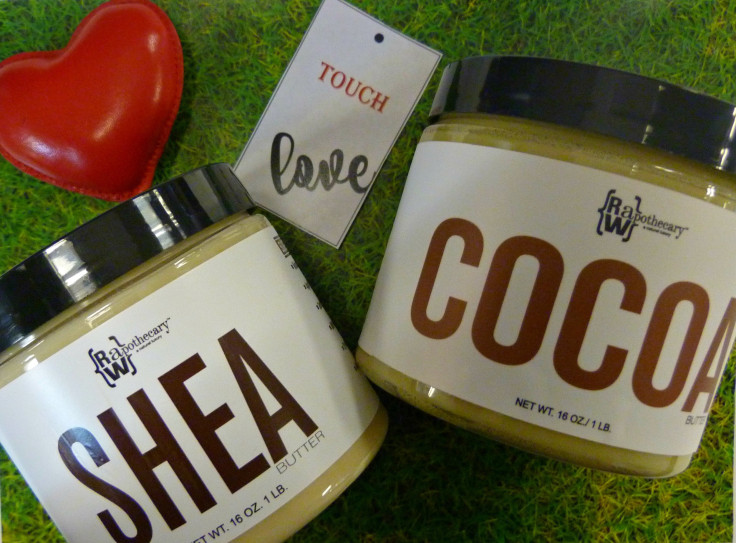 There's no better sensation than a soft skin! Your soul mate will love the Organic Shea Butter and the Unrefined Organic Cocoa Butter from Raw Apothecary. Both, available here, are rich in Vitamins A & E. The Shea Butter has been used for centuries to hydrate dry skin, smooth wrinkles, and ease aching muscles, while the Cocoa is a very common ingredient in cosmetic and skincare products due to its richness in natural fats and potent therapeutic properties.
Raw Apothecary loves our community and created a Valentine's Day Code just for Latin Times readers! Go to their store, select your favorite product, proceed to checkout and add the code RAWLATIN for 15% off! You can find Unrefined Mango Butter, Organic Extra Virgin Coconut Oil and the magical All Natural Castor Oil.
Nothing sexier than a woman who grooms her man! Your guy not only likes being groomed, your opinion may improve him too. With the AXE Clean Cut Look Classic Pomade you can achieve a lot with just a little. Start with a fingertip amount of product and mix between your fingers. Rake it through his hair then use a comb to create that perfect style and listo!
© 2023 Latin Times. All rights reserved. Do not reproduce without permission.