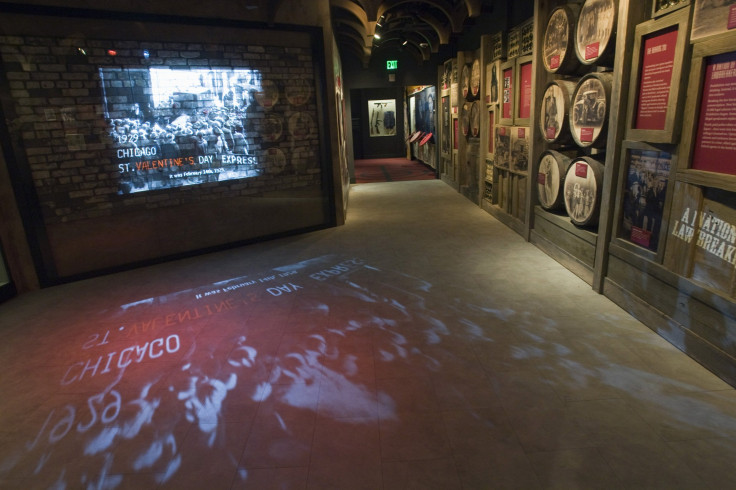 On February 14, 1929, seven men associated with the Irish gangster George "Bugs" Moran, one of Al Capone's longtime enemies, were shot to death in the city of Chicago. This gang-related multiple murders are known as the St. Valentine's Day Massacre.
During the late 1920s, mob wars ruled the streets of the Wind City and Al Capone was recognized as chief gangster. Even though the murders were never officially linked to the kingpin, it is believed that he orchestrated this misdeed in order to eliminate his rivals and gain absolute control in the illegal trades of bootlegging (the illegal manufacture and sale of alcohol), gambling and prostitution.
Scroll down to learn more about the St. Valentine's Day Massacre:
Between the years 1924 and 1930, Chicago was considered a lawless and violent city.
Al Capone took over from his boss Johnny Torrio in 1925.
Al Capone is the original "Scarface," and his income from illegal activities was close to $60 million a year.
George "Bugs" Moran survived the massacre and told reporters "Only Capone kills like that." Capone replied, "The only man who kills like that is Bugs Moran."
The men who executed the Irish mobsters were dressed in cop uniforms.
The St. Valentine's Day Massacre is considered Chicago's gang war climax.
70 rounds of ammunition were fired on the day of the killings.
When officers from Chicago's 36th District arrived to the scene, Moran's garage on the North Side of Chicago, Frank Gusenberg was still alive but refused to reveal the killers identities.
Capone's alibi was that he wasn't even in the city on the day of the massacre, he claimed to be at his home in Florida.
After the happenings, authorities dubbed Capone as "Public Enemy No. 1."
The St. Valentine's Day Massacre marked the beginning of Al Capone's downfall.
© 2023 Latin Times. All rights reserved. Do not reproduce without permission.