For two years, Venezuela's socialist government has fought to release Alex Saab Moran from the U.S. criminal justice system. It claims the businessman was on an ultra-secret mission to ally Iran when the authorities arrested him on a U.S. warrant during a routine fuel stop in Africa. However, the movement for the release of Moran suffered a blow Monday when U.S. prosecutors presented documents throwing doubt on the defense evidence underlying his claim of diplomatic immunity from prosecution.
The prosecutors' response to Saab's request to dismiss a criminal indictment out of Miami for money laundering raises questions about the time and manner in which Venezuelan President Nicolas Maduro apparently appointed him as a special government envoy.
According to AP News, the prosecutors included a copy of Saab's alleged diplomatic passport with a picture and signature that matches another, non-diplomatic passport released about two years later. Prosecutors said it is a possible forgery.
The prosecutors have acquired from the U.S. Library of Congress a printed copy of the Venezuelan Official Gazette from April 26, 2018. This printed copy disputes an electronic version of the same special edition, No. 6,373. It was produced by defense attorneys purportedly indicating Saab had been assigned special envoy by presidential decree.
ABC News reported that prosecutors Kurt Lunkenheimer of Miami and Alex Kramer of Washington stated, "This fact calls into significant question whether the Maduro regime actually appointed Saab Moran as its special envoy, and instead suggests that this was a fabricated story."
Washington lauded Saab's arrest in 2020 as a major accomplishment in its actions to unseat Maduro while the Trump regime played the Colombian-born businessman as a bag man for Maduro who profiteered from state contracts when the South American country suffered widespread hunger.
In Venezuela, the formerly anonymous Saab has shot to fame over the case. Government-sponsored rallies, books, and documentaries portray him as a kidnapping victim of the U.S. empire. It is reported that Saab's only offense was supporting the oil-rich nation to avoid what it deems illegal U.S. sanctions.
Saab, 50, was indicted in 2019 on eight counts of money laundering tied to a bribery scheme that allegedly evoke off $350 million in state contracts to build inexpensive housing for Venezuela's government. While being held up as a trophy by the Trump administration, the criminal case has turned into a major obstacle in efforts by the Biden administration to enhance relations with Caracas when the West is seeking to tap new oil supplies to recover from the loss of exports from Russia after it started invading Ukraine.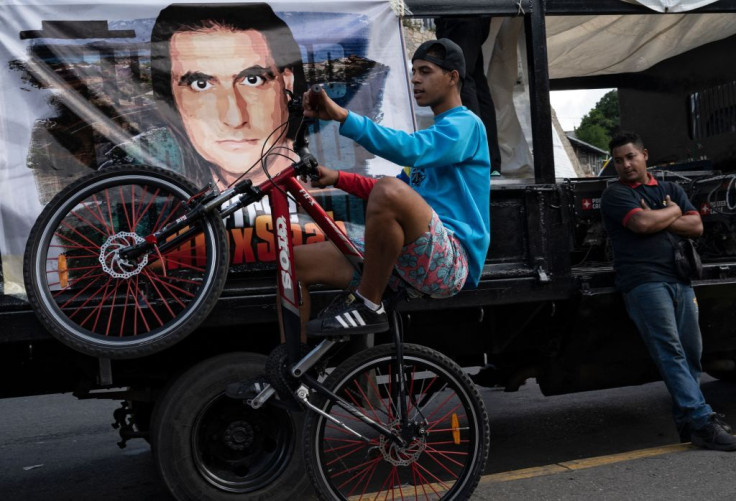 © 2023 Latin Times. All rights reserved. Do not reproduce without permission.