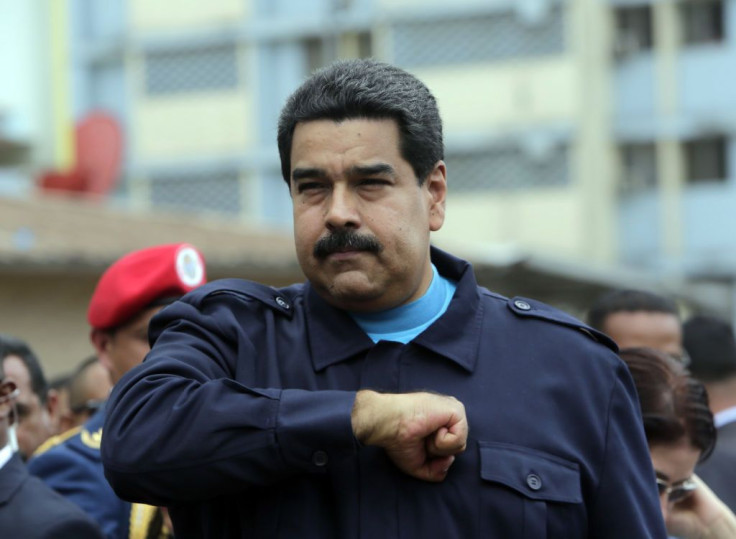 Venezuelans took Twitter to share straightforward messages against President Nicolás Maduro. Maduro did his very first Facebook Live transmission along his wife and Venezuela first lady, Cilia Flores. According to Infobae, Maduro's connection had around 14,000 viewers and many of them took the opportunity to remind the Caribbean country leader that "Venezuela is hungry."
"Despite the attacks from Rajoy, from Santos, from Trump, I am a humble man, standing, a man of the people is going to be the 23rd victory of the Bolivarian revolution," he expressed on Facebook. In July of 2017, U.S. President Donald Trump called Maduro a "bad leader" and threatened Venezuela's government with taking "strong and swift economic actions" if Maduro goes against Venezuelans will and continues with his plan to rewrite the country's constitution.
To date, the broadcast ended with 10,000 likes, and the angry reaction was used about 50,000 times.
Many are still commenting on Facebook, but the Twitter community went further and created the hashtag "Nicolas Maduro ASESINO" that translated to English reads "Nicolás Maduro Murderer."
"The Butcher of Caracas. Nicolas Maduro tortures, imprisons and even murders those who speak for freedom in Venezuela," wrote one user, along with a graphic photo collage.
"You can not cover the sun with a finger soon your time will come," tweeted another user.
"The precarious conditions of health centers and the shortage of medicines are a crime. They kill the people with total impunity," denounced another.
"Everthing has an end and yours is close."
"#NicolasMaduroASESINO": The hashtag that denounces all the massacres from Venezuelan dictator," wrote another Twitter user.
Protests against Maduro have brought thousands to the streets demanding elections, but has also left dozens of people dead, in addition to hundreds of people injured and about 800 detained, according to an official toll. The opposition of the new goverment is brutally repressed with bullets, water tanks, pepper spray and tear gas by the Venezuelan riot police, while Maduro plans to rewrite the Constitution of the country.
© 2023 Latin Times. All rights reserved. Do not reproduce without permission.