An Army veteran from California has been sentenced to 25 years in prison on Monday, Nov. 1, for planning to bomb a white supremacist political rally in retaliation for the 2019 Christchurch mosque killings.
Mark Steven Domingo, a 28-year-old man who lived in Reseda, was found guilty in August of providing material support to terrorists and attempting to use a weapon of mass destruction. He was caught in a sting operation by the FBI after he spoke online in private forums about seeking vengeance for the Christchurch killings in New Zealand, the Los Angeles Times reported.
Domingo, who has a recorded history of antisemitism and a desire to kill Christians and officers of the law, was reportedly planning on detonating a bomb at a political rally organized by the white supremacist group United Patriots National Front as a way of escalating discord in the community, according to the New York Daily News.
"It's not about winning the civil war; it's about weakening America and giving them a taste of the terror they gladly spread all over the world," he once wrote in a Facebook message.
Undercover FBI agents were able to entrap Domingo first by planting the idea of a bomb detonation, and then by doing a sting operation where the suspect was arrested when he went to pick up an IED from an undercover agent, according to a DOJ report.
Domingo's attorney David I. Wasserman attempted to lower the sentence to 15 years, arguing that Domingo was only planning on shooting people, but that the FBI planted the idea of using a weapon of mass destruction. The prosecution disagreed with that interpretation of events.
"[He] was the one who chose to attack the rally, chose to use the bombs, and chose to go through with the plot to commit mass murder, right up until the moment of his arrest," prosecutors Reema M. El-Amamy and David T. Ryan said.
A former infantryman in Afghanistan, he was reportedly discharged for writing the names of the people who he felt aggrieved by on his rifle ammunition. He soon became entranced by the alt-right communities in Facebook and 4chan, and identified deeply with Muslim victimization.
"Mr. Domingo represents the very real threat posed by homegrown violent extremists in the United States," FBI Assistant Director Kristi K. Johnson said about the case.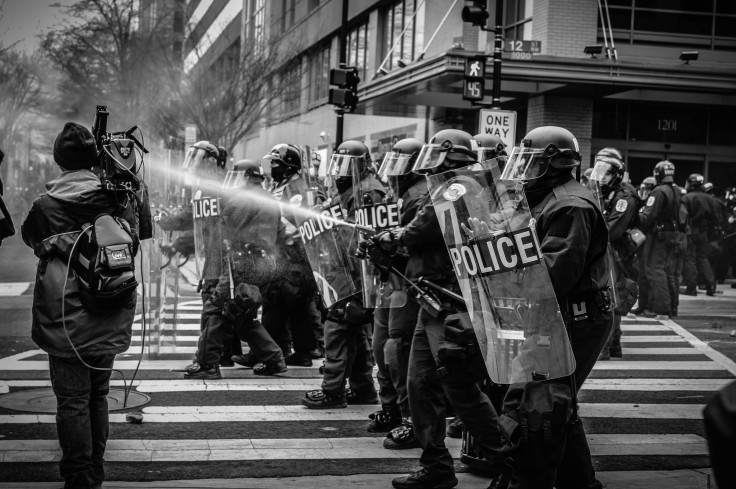 © 2023 Latin Times. All rights reserved. Do not reproduce without permission.