An inspirational story took an unfortunate turn when a professional welder's dream projected claimed his life. 24-year-old Sheikh Ismail Sheikh Ibrahim of Maharashtra, India had been building a helicopter for two years. He had been hoping to display his prototype on the nation's Independence Day. However, after the prototype malfunctioned, its blade sliced the man's neck.
Having dropped out of school in eighth grade, Ibrahim joined his brother's gas welding workshop. Even though he was unable to get a college education, the young man had high hopes of making his village famous. Inspired by a Bollywood movie about an inventor, he decided to make his own helicopter.
The resident of Fulsawangi village in Mahagaon tehsil, Maharashtra started his journey to fame by watching videos on YouTube. He observed the videos that explained the mechanics behind a helicopter. He then started to gather the parts for the prototype chopper. It took him nearly two years just to gather the parts, Times of India reported.
He welded together steel pipes to create the prototype. He then fitted the engine of a Maruti 800 car to power the flying machine. Naming the prototype "Munna Helicopter", on his own name, the man had ideas of displaying it on August 15 which is the Independence Day of India.
Before he could display the helicopter, he wanted to test run the prototype.
On Tuesday, August 10 Ibrahim and a few friends took the prototype to an open area where he planned the test run. His friends were recording the test run on their phones.
In the video shared online, Ibrahim can be seated in the single-seater prototype helicopter. The rotor blades started spinning as soon as he started the engine. As soon as the engine is turned on, the tail rotor can be seen flying off of the tail. Parts of the tail rotor hit the main blades on top causing them to break.
Ibrahim can be seen disappearing from sight as soon as the blades broke. He can eventually be seen spilling out of the prototype onto the ground. His friends can be seen trying to pick him up as he appears unconscious.
India Times reported that Ibrahim was taken to the nearest hospital in Pusad. He was eventually pronounced dead. The broken blades reportedly slashed open his neck leading to his death. Friends shared that Ibrahim always wore a helmet when testing the prototype. On the day of the accident, he was unprotected.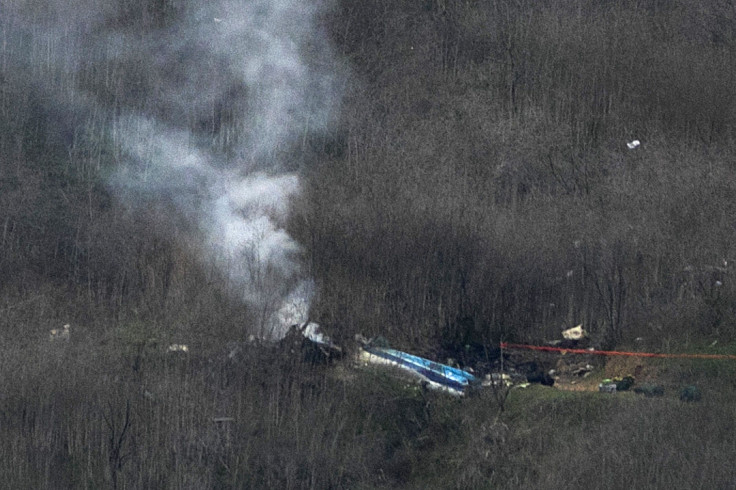 © 2023 Latin Times. All rights reserved. Do not reproduce without permission.