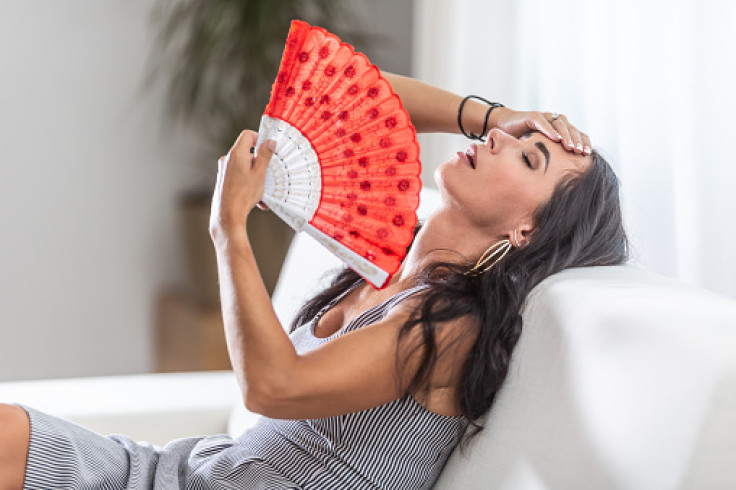 Just over 44C (111F), the highest temperature ever recorded in Vietnam, is expected to be shortly surpassed due to climate change, according to experts.
The record was established in Thanh Hoa, a region in northern Vietnam, where authorities had advised residents to stay inside during the hottest parts of the day.
Extreme heat has also been prevalent in other nations in the area.
A record-equaling 44.6C was recorded in Thailand's western Mak province.
A town in the east reportedly registered 43.8C, the highest temperature in a decade, according to Myanmar's media.
Before the monsoon season, both countries undergo a scorching time, but this year's heat wave is more intense than ever before.
Climate change specialist Nguyen Ngoc Huy told AFP that Vietnam's new record was "worrying" in the "context of climate change and global warming" in Hanoi.
"I believe this record will be repeated many times," he said.
"It confirms that extreme climate models are being proven to be true."
Since the start of the industrial age, the world has already warmed by around 1.1C, and temperatures will continue to rise unless governments drastically reduce emissions.
Farmer Nguyen Thi Lan told AFP that the heat was driving laborers in Danang, the country's capital, to start earlier than before and end by 10:00, BBC reported.
Ha Tinh province in central Vietnam set the previous record high of 43.4C four years ago.
Further west, Dhaka, the capital of Bangladesh, experienced its hottest temperature since the 1960s, and officials in India said that portions of the nation were experiencing three to four degrees above average temperatures.
At the southern airport of Cordoba in April, Spain experienced the warmest temperature for the month ever.
A significant global temperature goal was predicted to be missed in March by climate scientists.
Governments have vowed to take action to stop global temperature increases from exceeding 1.5C.
However, the planet has already warmed by 1.1C, and according to experts, it will probably surpass 1.5C in the 2030s.
The Intergovernmental Panel on Climate Change of the UN stated that "every increment of global warming will intensify multiple and concurrent hazards" in its report.
© 2023 Latin Times. All rights reserved. Do not reproduce without permission.