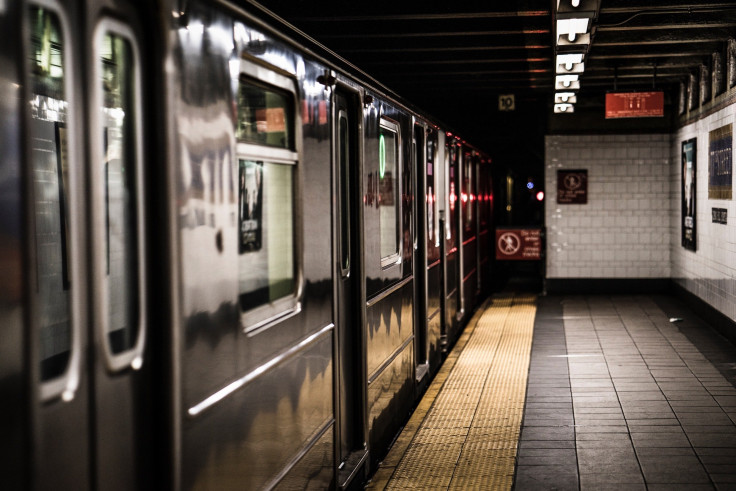 Two separate violent robberies took place on Sunday night on New York City subways.
In the first incident, a 36-year-old man was shot and wounded on a southbound A train at the Rockaway Park – Beach 116th Street station in Queens at approximately 9:10 p.m.
The suspect demanded his wallet and shot the victim once in the left thigh. The victim was transported to Brookdale Hospital in stable condition, according to the police.
About an hour earlier, a 15-year-old boy was stabbed in the hip and robbed of his cell phone on a northbound L train near the East 105th Street station in Canarsie around 8 p.m.
The teen victim was also taken to Brookdale Hospital in stable condition.
The NYPD has reported that the perpetrators in both the shooting and stabbing incidents on Sunday managed to flee the scenes, and no arrests have been made thus far.
These incidents add to a recent string of attacks that have plagued the city's transit system. Just the day before, an NYPD transit police officer was punched in the face while responding to a situation involving a man wielding a knife at a midtown subway station.
In another incident on Saturday, an MTA train conductor was injured when an individual shattered a subway window in the Bronx with a hammer, causing glass fragments to strike her face, according to police and sources familiar with the matter, New York Post reported.
In East Harlem, a straphanger was stabbed last Wednesday during a dispute over a subway seat, according to police reports.
The preceding Sunday, a suspect, Kemal Rideout, was accused of carrying out three slashings at two subway stations. Rideout was apprehended and charged on Tuesday.
In another tragic incident, Tavon Silver, a resident of the Bronx, was fatally stabbed on Jun. 17 while aboard a Manhattan subway train. Claude White, the alleged perpetrator, was arrested a few days later.
Prosecutors revealed that the fatal altercation stemmed from a disagreement over a drug transaction.
© 2023 Latin Times. All rights reserved. Do not reproduce without permission.