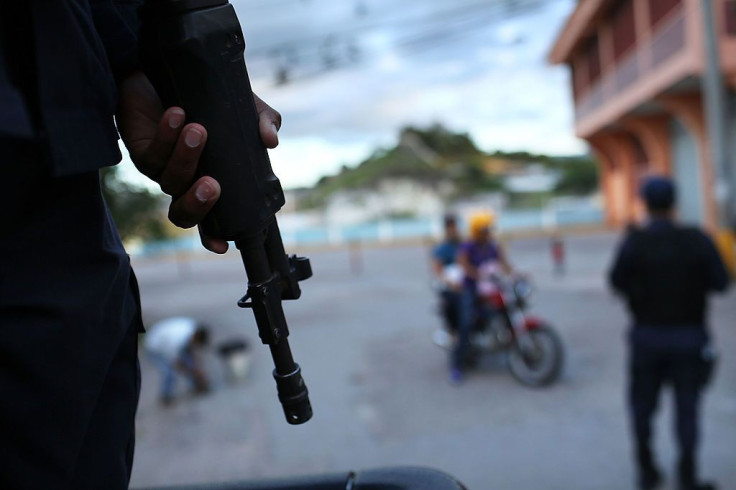 An impressive number of residents gathered in the streets of Richmond, Virginia, Monday, to express their disapproval of the swingeing state gun control laws that are likely to be implemented this year. The protest saw a broad spectrum of over 20,000 people from different walks of life— army veterans, stay-at-home moms, attorneys, democrats, republicans—who converged to condemn a move, which they believe would place the constitution be under attack.
What's more, the residents were armed—with AR-15s, long-guns and handguns. The very appearance of a large number of people with their guns seemed to be an act of revolt, after Governor Ralph Northam had issued a ban on a list of weapons including guns on Capitol Grounds.
While the official rally was restricted to the grounds sloping up to Virginia State Capitol, it has been reported that there were more people outside that perimeter and outside the scope of the ban. The atmosphere was tense, and the security measures were upped in the vicinity to tackle the unrest. Officials stated that 7,000 actually entered the rally site and while another 15,000 remained in the streets, as per a recent report.
Commenting on the same, Sheriff Scott Jenkins of Culpeper County stated, "I'm not saying that I will not enforce duly enacted laws, but I'm not saying that I will." Soon after, at Monday's rally, Sheriff Richard Vaughan of Grayson County said, "If the bills go through as proposed, they will not be enforced; they're unconstitutional."
The official rally, which was organized by pro-gun advocacy group, The Virginia Citizens Défense League, was slated to commence at 8 am and wind up by noon. The practice is a customary annual gig of Lobby Day – just one of the events among others where citizens are welcome to drop by to the Capitol and express their views on burning social issues.
But, this year, gun control has been a raging social issue. Yet protesters at the gun rally expressed their desire to put a point across in a peaceful way.
One who spoke to a media out described himself simply as 'former military and a concerned citizen. "I deployed in Afghanistan and Iraq. I bled repeatedly for this country," said the veteran, adding, "I'm here to defend it again. We're here to be the crowd the governor sees when he looks out of his window."
General Robert E Lee's home state, tweeted his views on the crisis on Friday afternoon: "Your 2nd Amendment is under very serious attack in the Great Commonwealth of Virginia. That's what happens when you vote for Democrats, they will take your guns away. Republicans will win Virginia in 2020. Thank you Dems!"
© 2023 Latin Times. All rights reserved. Do not reproduce without permission.