A military expert claimed that Vladimir Putin's face shows obvious signs of cosmetic work, and that the Russian President is known to use Botox on a regular basis.
There are several rumors about Putin's failing health. But King's College London war studies fellow Professor Michael Clarke claimed that there is "no convincing evidence" that he is seriously ill, reported Mirror. The analyst also said that the leader has been "known to hit the Botox quite heavily" and his doctors are "never far away."
Putin will turn 70 in October, and Clarke believes that he is "trying to embalm himself while he is still alive, as he does take a lot of Botox." The professor noted that the Russian leader moves around with a "team of doctors and his doctors are never far away," and it is said that "he leaves meetings at frequent intervals." He shared that he suspects Putin is only a "hypochondriac and it (Botox) softens his look."
Russia's New Times magazine interacted with four plastic surgeons. They claimed that Putin had most likely undergone some cosmetic procedures. Stories about his heath often circulate, such as rumors about him having cancer and Parkinson's disease, said the professor. He said that such stories will circulate, but there's "no convincing evidence." He explained that when one sees him in the recent videos, he looks alright, and that people can't detect "Parkinson's from the way someone walks or detect cancer just by looking at photographs."
In March, a Sydney cosmetic doctor called out Putin for having "too much filler." Dr Jake Sloane took to his Instagram to expose the botched cosmetic work the Russian leader had received, reported news.com.au. The doctor posted a side-by-side image showing a younger Putin and a more current photograph.
Rumors of Putin's use of Botox have long swirled around Russia, but The Guardian reported in 2011 that as he launched an annual televised question and answer program, those rumors went global. At the time, top trending on Twitter wasn't #putin or #russia. During the event, it was #botox (in Cyrillic script) that was trending on the platform. The hashtag was used by critical Russians for Putin.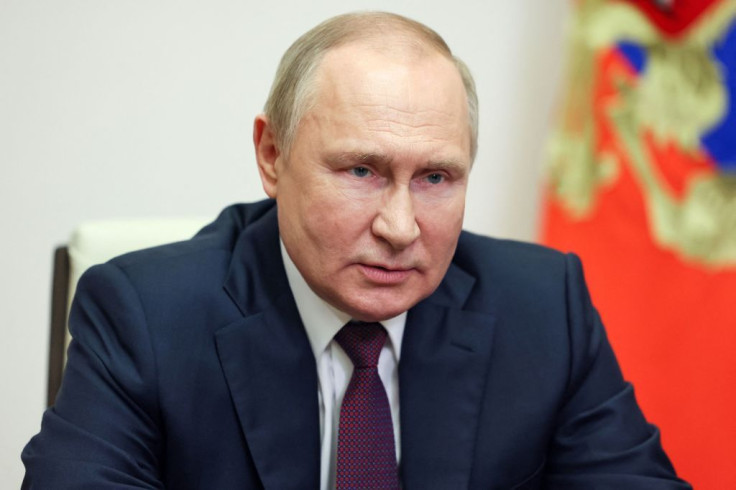 © 2023 Latin Times. All rights reserved. Do not reproduce without permission.