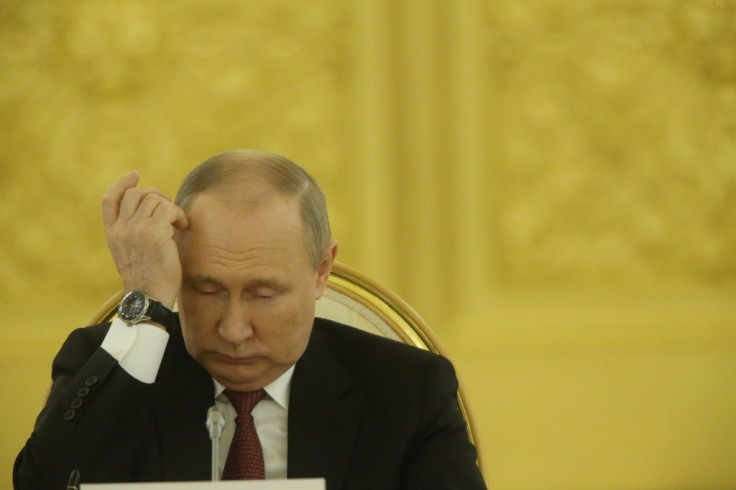 Russian President Vladimir Putin's health seems to be failing as he was reportedly spotted with "deep grooves" around his eyes during a video call.
A new clip of a video call between the Russian leader and Alexey Tsydenov, the Head of the Republic of Buryatia, a Russian republic in Siberia, has sparked controversy, reported Daily Star. It reportedly showed him with "reddened eyes."
Since the invasion of Ukraine began in February, theories about his health have popped up. Many even claimed that he has either cancer, Parkinson's or Dementia. The claims are unverified, but body language experts believe that Putin is showing signs of being ill.
Body language expert Judi James told Mirror that she could see a "lowered chin hinting at lowered energy," and that his eye area looked "reddened." She also noticed that there was a "lack of energy in his eye expression."
Putin's most recent meeting showed him displaying a range of emotions from a "rather urgent desire to establish control to a more anxious and even slightly confused state," she said.
Tsydenov spoke about the war in Ukraine during the meeting, but he called it a "special military operation." He delighted at many of "his guys" from Buryatia "honorably fulfilling their duty" to protect people and ensure the strategic security of Russia.
There was a sense of urgency when Putin talked which "could suggest someone or some point that should not be argued with," said James. He seemed confused, according to the expert. She noticed that the notes were apparently upside-down initially, he corrected them but began to "touch other sheets of paper, ending by straightening the paperwork in a correcting, straightening ritual that could suggest some levels of inner anxiety."
Kyrylo Budanov, the Chief Intelligence Directorate of Ukraine's Ministry of Defense, previously said that the Russian President has cancer. He had said that he "fully confirms" the information about Putin's ill health. He also shared that the leader's mental state was "confused."
James said that if a person cropped down to the eye area alone "we seem to see a man looking tired and lacking in energy or enthusiasm." She also noticed that Putin's brows were sagging to the outer sides, and that they were "also held puckered in the middle in a gesture of concern or worry" that created four or five deep grooves in the skin of his forehead.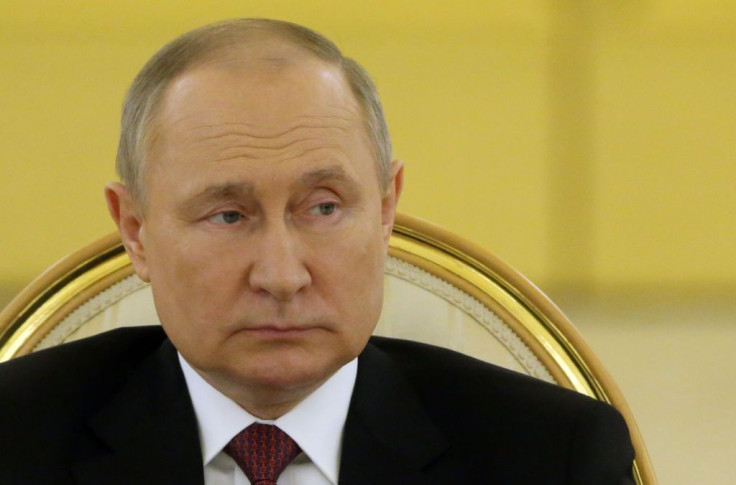 © 2023 Latin Times. All rights reserved. Do not reproduce without permission.