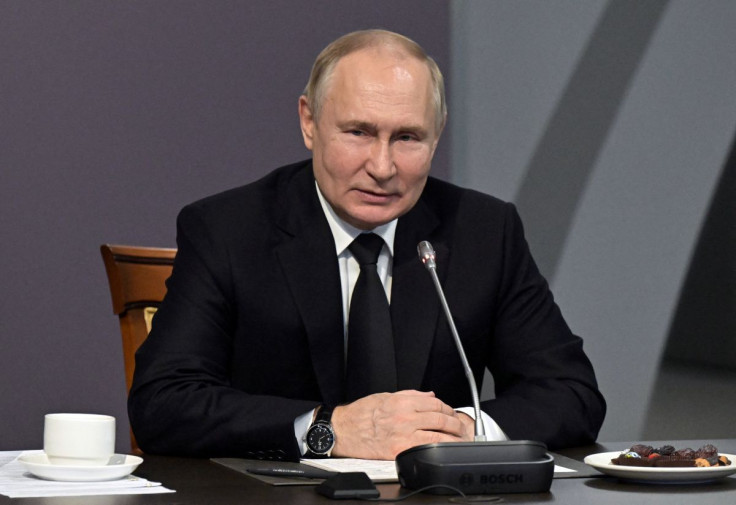 Vladimir Putin has been haunted by claims that he is hiding a terrible illness, supposedly Parkinson's disease, while photos show even more frightening symptoms, ever since the start of his savage invasion of Ukraine.
Images of Vladimir Putin at a recent meeting seem to show him having hand and leg tremors, fueling more concerns about his illnesses.
The Russian president is shown in the weekend footage with one hand in a fist and the other resting on his chest, raising suspicions that he may have Parkinson's disease.
Later in the video, as he welcomes Belarusian President Alexander Lukashenko, the 69-year-old appears shaky on his feet and appears to be having a spasm in his thumb.
After seeming "unsteady and inattentive" at the Easter service, Putin stoked rumors that he was covertly battling Parkinson's disease or another major ailment.
Since beginning his invasion of Ukraine in February 2022, the Russian president has been worried about both his physical and mental health.
Many explanations have been put up by experts, ranging from Parkinson's disease and cancer to steroid use, insanity, and personality disorders, reports Marca.
As Russia invaded and attacked Ukraine on Feb. 24, 2022, the existing conflict between the two countries grew worse. Tens of thousands of people died as a result of the full-scale invasion, which is regarded as the biggest refugee crisis in Europe since World War II. Putin made an attempt to seize control of Kyiv using Russian forces stationed in Belarus.
During the war, numerous ideas and rumors regarding President Putin's health have surfaced, ranging from Parkinson's illness to cancer. The Russian president reportedly travels with medical staff, according to several websites, reports International Business Times.
Anton Gerashchenko, an advisor to the Minister of Internal Affairs of Ukraine, shared a video of the same on Twitter with the caption "Putin's feet during his meeting with Lukashenko. Is this Morse code?"
"Could also be a sign of neurological problems. There's a difference between fasciculations (twitching) and outright uncontrollable limb movement of that magnitude," one user tweeted.
"Training to be a drummer," tweeted another user.
The meeting also led to an awkward exchange of conversations between the two presidents.
Putin started the conversation by saying, "Thank you for agreeing to come," to which the Belarusian President replied by saying, "As if I could not agree."
Putin replied, "Well, we are all busy people, We have enough to do at home, I understand."
Instead of discussing the conflict, the two leaders' conversation was mostly centered on expanding their economic alliance.
Several people who watched the video assumed that the Russian president might be exhibiting symptoms of Parkinson's disease because restless legs syndrome is a typical symptom of the condition.
© 2023 Latin Times. All rights reserved. Do not reproduce without permission.