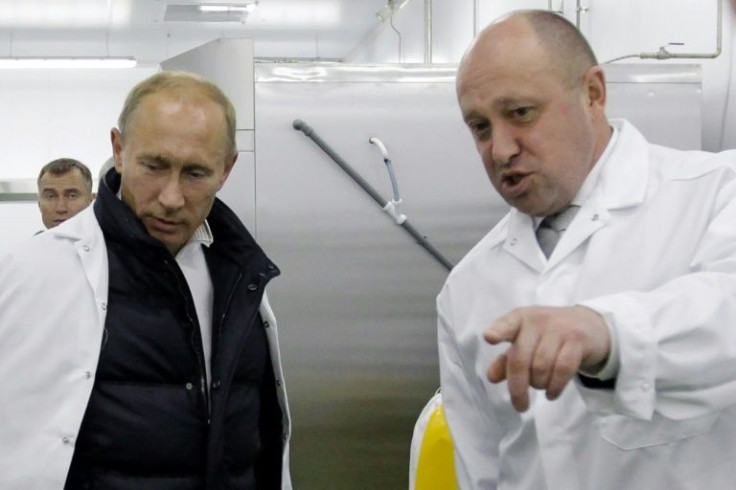 Leaked classified U.S. documents have revealed that members of Russia's Wagner Group had planned to visit Haiti, which is only 800 miles south of Florida, to seek out possible government contracts. Those could see them fighting local gangs.
The account of the mercenary group's alleged interest in Haiti is one of many references to the outfit in the trove of Defense Department documents that went viral online in the last few weeks, reported NBC News.
According to one of the documents, which cited law enforcement reporting, Wagner Group representatives had plans in late February, to "discreetly travel to Haiti." They wanted to assess the "potential for contracts with the Haitian government to fight against local gangs."
The outfit is playing a prominent role in Russia's invasion of Ukraine. The members are recruiting prison convicts for ground assaults around Bakhmut in Ukraine.
In Africa, the group has deployed to Mali and the Central African Republic, but the leaked document suggested that it had plans to extend its reach much closer to America. That is just off the southern coast of the U.S. in Haiti. In recent years, the country has plunged into a chaotic spiral. Heavily armed gangs are asserting control over the capital.
Friction between the mercenary group that is run by the Russian military and a close associate of Russian President Vladimir Putin is also mentioned in another document.
President Joe Biden's administration said that the documents seem to include highly classified material. It is unclear how the documents made their way to a private online chatroom last month. A senior official said that the documents seem to be real, but they may have been altered.
Meanwhile, CNN reported that according to a leaked U.S. intelligence document a Russian paramilitary group fighting in Ukraine on behalf of Putin tried to buy weapons and equipment from NATO member Turkey.
Given that Turkey is a NATO member, it is broadly considered a partner nation to the U.S. and other countries that are providing direct military support to Ukraine. It has also publicly expressed opposition to Russia's invasion that started last year.
Leaked U.S. documents have also revealed that there have been disagreements in Russia's security apparatus. And that led to the defense ministry being accused of undercounting casualties of the ongoing war in Ukraine, reported BBC.
Russia's FSB's reported calculation of nearly 110,000 casualties by February is way lower than the numbers this week in previously leaked U.S. documents. They estimated the loss of Russian troops at between 189,500 and 223,000 casualties.
© 2023 Latin Times. All rights reserved. Do not reproduce without permission.