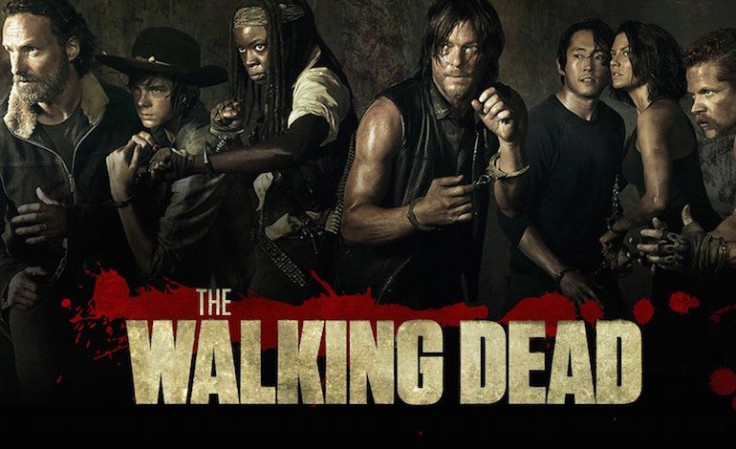 Carl Grimes is a complicated character on AMC's "The Walking Dead," and at this point the fandom wouldn't mind seeing him become walker chow. While many aren't big fans of Carl's, it appears the character may be much more likeable in the coming season.
During a Q&A at Fan Expo Canada 2015 this past weekend Chandler Riggs, Norman Reedus and Lennie James spoke to "The Walking Dead" fandom about the coming season and even discussed some cool moments for Carl.
James who plays Morgan said, "My favorite line isn't actually one of my favorite lines, it's a line that Chandler says in the new season. And it is utterly and completely brilliant…(brief pause to allow fans' cheering)…It is probably the best line ever!"
Check out the complete Q&A below:
Meanwhile, a couple new promo trailers have been released by AMC. The first trailer was shown during the premiere of the spinoff series "Fear the Walking Dead" and features a close look at all our main characters with an emphasis on the dark side of the people that will inhabit Alexandria next season.
There is also a new bit of footage for season six which features Sasha (Sonequa Martin-Green) and Abraham (Michael Cudlitz), who are on the road and planning something big. The clip looks as if it is the lead-up to one of the big action scenes from the first half of the season. Watch both trailers below:
"The Walking Dead" season six will premiere Oct. 11 at 9 p.m. with a 90-minute premiere episode, with The Talking Dead to follow at 10:30 p.m. AMC will also host the premiere at Madison Square Garden. You can find more details here.
© 2023 Latin Times. All rights reserved. Do not reproduce without permission.