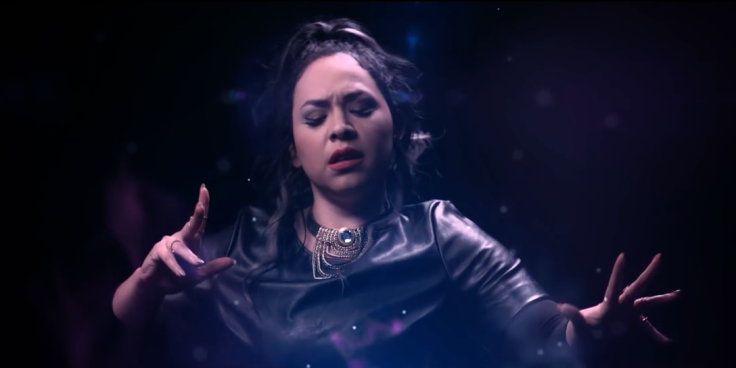 As we reported a few weeks ago, Carla Morrison is back... This time stronger than ever. The Mexican star is set to perform at three of the biggest festivals in America. At the same time, and after working in collaboration with some of the top performers in the industry, she continues to promote her most recent album "Amor Supremo." In addition, she just released the music video for her latest single "Vez Primera," which was directed by Mexican creative agency Broducers.
The clip shows Morrison dancing in space (choreographed by Fana Adjani), perfectly capturing her creative and magical personality. It is very suitable for her great, ethereal voice.
Recently, the singer of "Eres Tú," announced her collaboration with renowned American stars Macklemore & Ryan Lewis. Morrison is part of the duo's latest album entitled "This Unruly Mess I've Made." Lewis confessed to Billboard that Carla's interpretation on the song "The Train" was simply "brilliant." On the English language track, Morrison's parts are in Spanish. Regarding this unique arrangement Lewis said: "She sounded phenomenal... We thought Spanish sounded more beautiful than the English versions. Also, we didn't make a super complicated chorus, most people can pick up nuggets of the lyrics even if they aren't bilingual."
For Carla, Amor Supremo represents a new moment in her music; she has mentioned during various interviews, that this production reinvented her career. She has also pointed out to El País newspaper, that "this record is different from the previous ones, because it is a little more inclined towards synthesizers, it is something more digital. It is a record that, although still speaks of heartbreak, also talks about empathy and accept that sometimes things can not happen and you must let go."
Morrison started her career in 2008. Since then she has collaborated with superstars like Julieta Venegas and Natalia Lafourcade. In addition, Carla has won two Latin Grammy Awards in recognition to her first full length album, Déjenme Llorar.
© 2023 Latin Times. All rights reserved. Do not reproduce without permission.