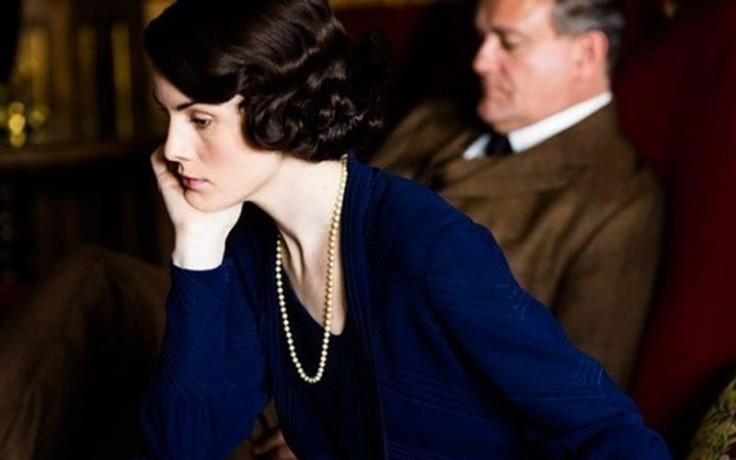 "Downton Abbey" continues its Season 5 run on iTV and we're already excited to see what is up next for our favorite British drama. Episode 5 of the series should more answers to lingering questions. Lady Mary will be forced to make a decision are Charles Blake continues to court her. The police want to interview Anna about Green. As Daisy gets more educated it might be going above even herself. Rose meets a handsome stranger. The Early is away and Mr. Bricker's flirting reaches new ground. Lady Edith might also be losing touch with her daughter Marigold and the possibility of Miss Bunting returning after the disastrous dinner. The fifth episode of the series will air this Sunday, October 19 on iTV at 9pm right after "The X-Factor." You can stream live using the iTV Player app on your iOS devices or online as well as catch up with it on demand after the show airs.
This season of "Downton Abbey" started with the Earl and Carson being upset by the election of a Labour government. The villagers want to build a war memorial and ask Carson to head the committee; he accepts, on condition they make the Earl the patron. Lady Edith has not heard from her lover in Germany and is upset by not being able to take part in the life of her daughter, being raised by a tenant farmer's family.Tom and Sarah Bunting have grown closer together, which the Earl doesn't approve of. Daisy wants to continue learning and buys math books, even though Carson doesn't approve. Jimmy is being annoyed by a previous employer, the exuberant Lady Anstruther. Lord Merton pursues Isobel, who's not interested. Violet meddles to try to get them together.
Molesley dyes his hair to appear more attractive and younger to Miss Baxter. Thomas finds out that she has a secret and wants to know about the link between Bates and the death of Green. Thomas advises her to tell Cora about her past. She does and reveals that she went to prison for stealing from a previous employer. There is a large party for the Earl and Countess's 34th wedding anniversary. Bunting shows up and causes a scene at the dinner table with her anti-war views. Lord Gillingham wants Lady Mary to become his lover, and she agrees, as long as it's kept secret. Edith accidentally causes a fire in her bedroom and is rescued by Thomas. The Earl checks the bedrooms, to discover Jimmy in bed with Lady Anstruther, who leaves in a hurry.
© 2023 Latin Times. All rights reserved. Do not reproduce without permission.