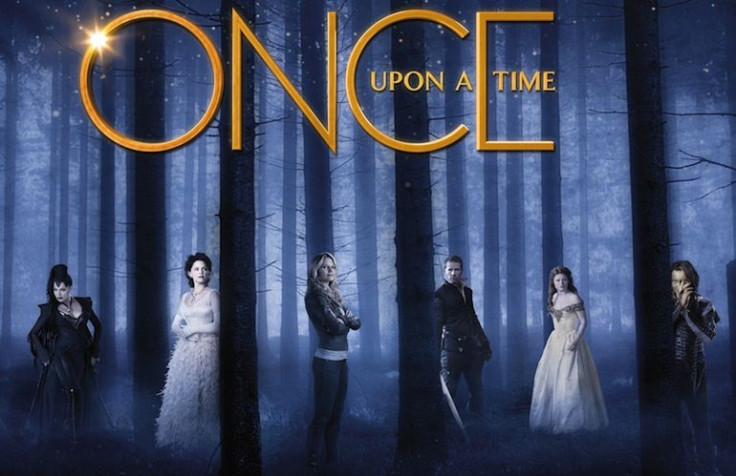 Tonight is an all-new episode of "Once Upon a Time" on ABC! Things are heating up as we know Elsa (Georgina Haig) will come face to face with another ice queen! We also know that Marian (Christie Laing) has been put under an icy spell that threatens her life and we know that Will Scarlet from Wonderland (Michael Socha) will make his debut on "OUAT."
TV Guide's description for "Rocky Road" reads: "Elsa is framed for an icy spell cast on Marian. Meanwhile, Will Scarlet is caught ransacking Robin Hood's tent; Hook suspects Mr. Gold's lying about the dagger; and in the Arendelle of the past, Elsa and Kristoff try to halt Hans' attempt to seize power" on "OUAT" Sunday Oct. 12 (8/7c) on ABC.
ABC has released a few sneak peek clips from the upcoming episode including one which features Elsa and Kristoff sort of arguing about the whereabouts of Anna. In the second clip we see the townspeople of Storybrooke meeting up in Regina's office for an official town meeting. It quickly turns chaotic about the ice wall surrounding the city and bad turns to worse as Marian suddenly falls unconscious. Check out both clips below:
There are a couple of ways to watch "OUAT" tonight! The first is to tune in live on ABC at 8/7c. But if for some reason you can't watch on TV ABC will stream it for free via their website with limited commercial interruptions the day after. Another option is to watch the episode live on your computer via ABC's website here! This service is available based on your location and if you qualify you have access to the episode during its air time and can watch live. A third option is to download ABC's mobile app, Watch ABC, for iOS and Android and watch on the go.
You can also purchase the episode for about $2 bucks from iTunes, Google Play, Xbox Video, Amazon Instant Video and more. Or if you are a Hulu Plus subscriber you will have access to the video the day after it airs and can watch for free!
© 2023 Latin Times. All rights reserved. Do not reproduce without permission.