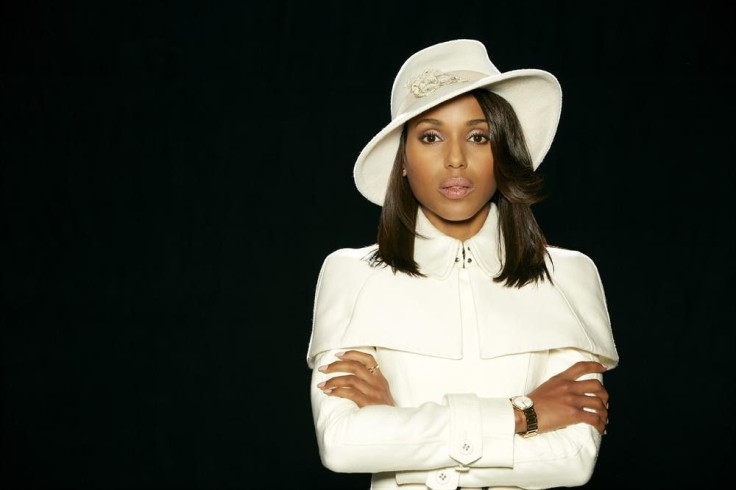 Tonight is a brand new episode of "Scandal" on ABC and we only have one question on our minds. Will Olivia (Kerry Washington) finally be rescued? In last weeks episode the team was so close to saving her but were seconds too late. From this point forward there will be spoilers regarding previous episodes of "Scandal." If you are not caught up and do not want any details STOP READING NOW!
In last weeks episode "Where's the Black Lady" we learned that Andrew Nichols (Jon Tenney) was corrupt and behind Olivia's disappearance in order to blackmail Fitz (Tony Goldwyn). We then witnessed almost everyone in Olivia's life work together to find her only to fail. Then Liv took charge of her own kidnapping and convinced Ian to sell her on the black market. We know from ABC's sneak peek clip Andrew makes a call to Ian to check on their captive only to learn he's been double crossed. And from the promo video we know momma Pope will make an appearance as well.
In "Scandal" Season four episode 12 as the gladiators watch from a far, countries around the world begin to bid on Olivia Pope. Meanwhile, Andrew and Fitz go toe to toe. The episode description reads: "Olivia outsmarts her captors, but only temporarily. Meanwhile, Jake, Huck and Quinn seek an old pal's assistance; and Cyrus must take control when Fitz is pushed to his limits."
There are a couple of ways to watch "Scandal" tonight. The first is to tune in live on ABC, but if you are away from home you can login to ABC's website and stream the episode live from your computer. Or you can download the ABC app and watch the episode from your phone or tablet and you can catch up on previous episodes of "Scandal." A third option is to buy the episode from iTunes or Amazon Instant Video which cost about $2 but won't be available until the day after it airs.
"Scandal" season four episode 12 will air Feb. 12 at 9:00 p.m. ET on ABC.
© 2023 Latin Times. All rights reserved. Do not reproduce without permission.