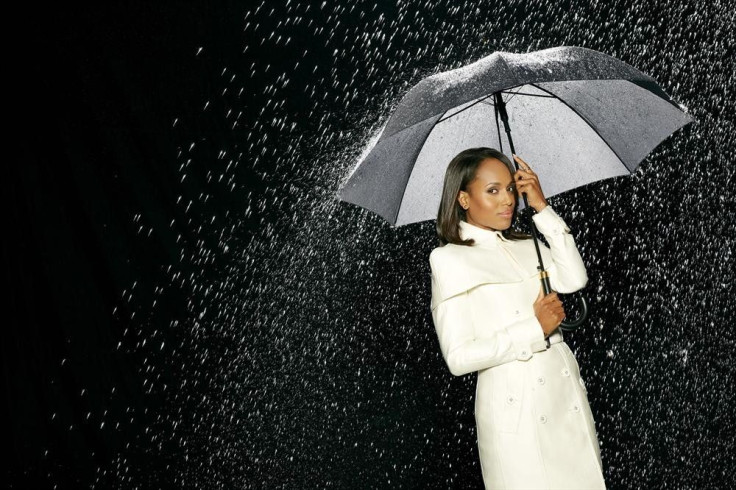 Tonight is a brand new episode of "Scandal" on ABC. Olivia (Kerry Washington) has finally been sold and we are dying to find out who bought her. Her team of gladiators are fiercely working to save her but will they succeed? If you haven't kept up with the current season of scandal stop reading now as the rest of this article contains spoilers.
In the last episode of "Scandal," "Gladiators Don't Run," we seen the gang watching from afar as everyone bid on Miss Pope. Our gladiators didn't win the bid and was totally bummed about it and Huck didn't make the situation any better by describing what they'll be doing to Liv, but Quinn quickly shut him up. We also seen Andrew and Fitz face off.
From the promo trailer it looks like the buyer is a woman but the question is who and why? And it also looks as if Liv knows her buyer. Also in a sneak peek clip from ABC we see Abby (Darby Stanchfield) questioning Cyrus (Jeff Perry) about Olivia when he leaves a classified meeting. He plays dumb but Abby is desperate to know if her best friend is alive. Check out both the promo and sneak peek clip below.
The TV Guide episode description for "No More Blood" reads: "The bidding on Olivia continues, and her team strive to rescue her, but folks at the White House worry the outcome won't be good."
There are a couple of ways to watch "Scandal" tonight. The first is to tune in live on ABC, but if you are away from home you can login to ABC's website and stream the episode live from your computer. Or you can download the ABC app and watch the episode from your phone or tablet and you can catch up on previous episodes of "Scandal." A third option is to buy the episode from iTunes or Amazon Instant Video which cost about $2 but won't be available until the day after it airs.
© 2023 Latin Times. All rights reserved. Do not reproduce without permission.