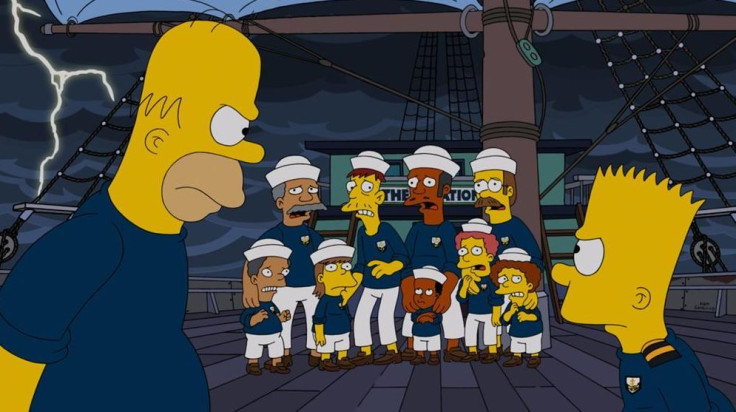 Tonight on Fox is an all-new episode of "The Simpsons" at 7/6c. The second episode of the 26th season will Bart and Homer take a conflict-resolution cruise to try and mend their dysfunctional relationship. We will also see Marge take control of Homer's fantasy football team. Check out the full episode synopsis below!
The episode description for "The Wreck of the Relationship" reads: "Bart's disrespectful behavior leads Marge to book him and Homer for a conflict-resolution cruise on the Relation Ship, and while Homer's away, Marge takes charge of his fantasy-football team, with surprising results." "Park and Recreation's" Nick Offerson will guest star on the series as Capt. Bowditch.
Fox doesn't really offer another option to watching its episodes live except, well, tuning in and watching. But there are a few options for those who don't mind waitng. The first is to watch the episode on Fox's website, which will air the day after with limited commercial interruptions. Another option is to watch the episode on Hulu which again will be available the day after. A third option is to pay for the episode which cost about $2.
Check out the promo video for "The Wreck of the Relationship" below:
© 2023 Latin Times. All rights reserved. Do not reproduce without permission.