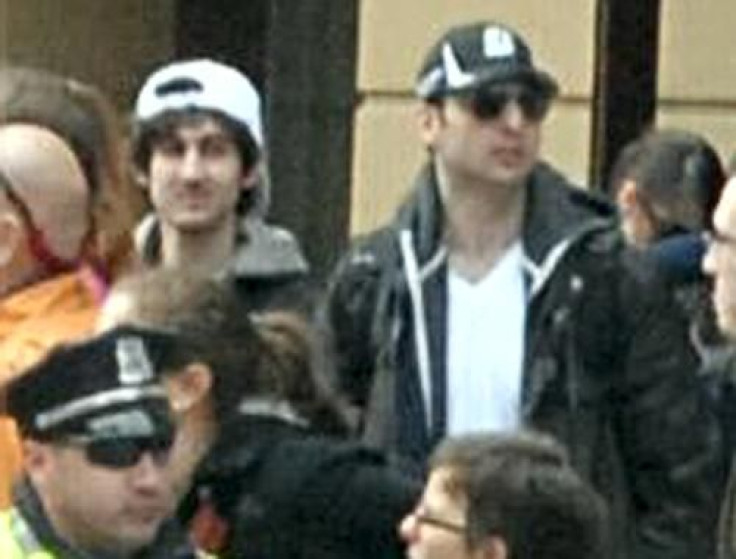 Massachusetts Governor Deval Patrick is ordering all of Boston to remain inside their homes while police continue their manhunt for the second of two men involved in the Boston Marathon bombings, according to CNN News.
The two suspects, initially referred to as Suspect 1 and Suspect 2 by the FBI on Thursday, were identified by the Associated Press to be 26-year-old Tamerlan Tsarnaev and 19-year-old Dzhokhar A. Tsarnaev, brothers of Chechen origin.
Late Thursday evening police reported the bombing suspects robbed a 7-Eleven store in Cambridge, Massachusetts. As Yahoo News reports, a police officer from MIT responded to the robbery and was shot and killed moments later. Speeding off in a stolen vehicle after shooting the police officer, the two brothers were located in Watertown, Massachusetts shortly after where they engaged in a fire fight with police officers.
During the exchange, Tamerlan Tsarnaev was shot and taken to Beth Israel Medical Center with multiple injuries to his chest area. He would die not long after hospital admission. His brother, Dzhokhar A. Tsarnaev fled on foot, leading to the present manhunt taking place around the Boston area.
Police said that Tamerlan Tsarnaev had explosives attached to his body and it is believed that his brother, who is still at large, has explosive mechanisms on him as well. "We believe this to be a terrorist, we believe this to be a man who has come here to kill people," Boston Police Commissioner Ed Davis said according to Yahoo News.
Dzhokhar A. Tsarnaev was originally identified as Suspect No. 2 when the FBI released two photos of the men on Thursday. The photos show the 19-year-old fugitive wearing a white baseball hat and carrying a backpack. That backpack was believed to hold the explosives that led to the bombings at the recent Boston Marathon. Over 170 people suffered injuries and 3 deaths were reported following the blasts.
With all residents in the area forced to remain inside, police continue their search for the second suspect, walking the streets with fully loaded rifles while police helicopters monitor the grounds from above. Bomb squads were also carrying out searches on a house-to-house basis.
Boston police early Friday morning suspended all taxi service in the city of Boston and there is currently a 3.5-nautical-mile temporary flight restriction over Boston so law enforcement activity can continue promptly and safely, according to CNN News.
© 2023 Latin Times. All rights reserved. Do not reproduce without permission.