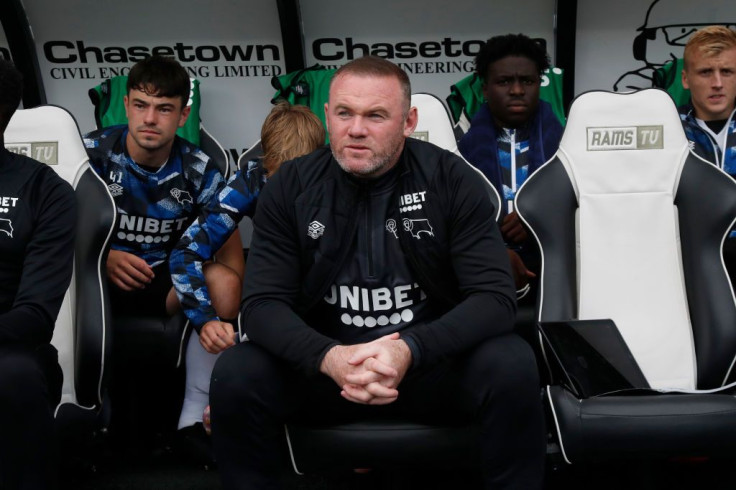 The party girls captured in viral photos chilling out with Wayne Rooney have claimed to be receiving death threats since the hotel scandal broke the internet a few weeks ago. The three women who have since apologized to the former Derby County big boss for having been "carried away" with their antics at the time, are said to be keeping a low profile after they have been left shaken from the onslaught of death threats they have been getting in recent days.
According to The Sun, police said there is no suggestion that any of the threats the girls have been getting were encouraged or done by Rooney or anyone acting for him.
Sources close to the three girls said: "They were on a night out after lockdown and obviously flattered someone like Wayne wanted to spend time with them. 'But they didn't do anything wrong and don't deserve the horrible response."
As it is, the women, namely Brooke Morgan and Elise Melvin, both aged 21, have voluntarily agreed to hand over all the photos of the said night and sell the copyright of the images to Rooney for just £1 ($1.39).
Snapchat model 21-year-old Tayler Ryan who is seen in most of the scandalous photos did not apologize to Rooney for how she and her pals behaved that night. She is believed to have also retained the copyright to the hotel room selfies she took with the drunk football legend while she and her friends horsed around half naked poking fun at the passed out 35-year-old footballer.
Rooney initially filed a complaint with the police on allegations of blackmail after the girls posted photos of him without his permission knowing these would go viral. Apparently, Rooney had ordered all three girls out of the room when they refused to leave their phone outside of the £60-a-night room ($83) in Manchester but the girls snuck back in while Rooney was passed out drunk on a chair.
This was revealed in recorded footage released showing two of the women on a bed, laughing and saying they were banned by Rooney from entering the room with their phones and ordered them to stop filming him. The girls had no clue who Rooney was at first. One recalled that she knew he was famous but could not remember his right name as she kept on calling him Wayne Clooney.
Rooney has since apologized for taking the incident in poor spirits while police concluded there was no real offense committed by the women.
© 2023 Latin Times. All rights reserved. Do not reproduce without permission.