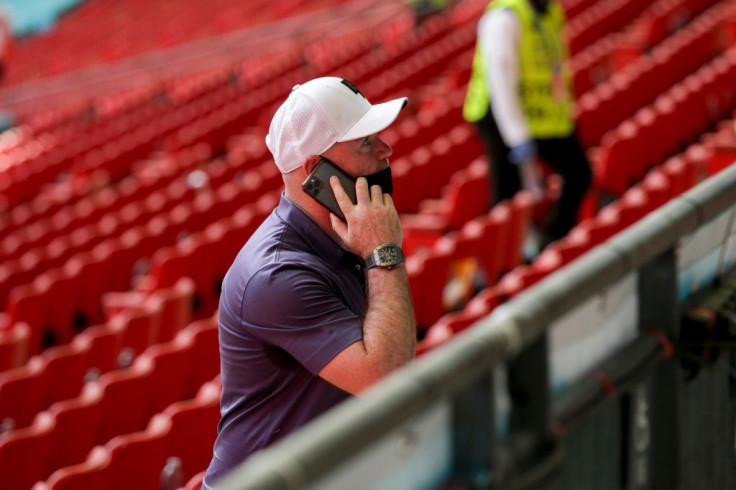 Soccer star Wayne Rooney was mistaken by the party girls caught in the viral photos as George Clooney. One of the girls' pals who was in the room but not seen in the photos said they were not sure who exactly Rooney was.
According to The Sun, the girls initially did not realize who had accompanied them to their hotel room. One of the girls said she knew he was someone famous, but in her drunken state, she kept calling him Wayne Clooney.
In new footage of the particular alcohol driven party in Staycity Manchester Piccadilly apartments, the women could be seen laughing into the camera saying that the England soccer ace barred them from entering the room with their phones in hand.
Rooney apparently ordered the two party girls out of the room after they refused to stop filming him during their after party. Snapchat model Tayler Ryan, 21, took the footage and revealed that they were banished from the room. "We're lying in bed because if we go in there we're not allowed our phones, apparently. We're not allowed to take photos and I said I want my phone so he said, 'Get out'."
The whole drunken scandal began at the Chinawhite Nightclub where Rooney started his party bender with some friends. The girls, who were out on a birthday bash, were invited over to join him in the VIP area.
As the party night ended, Rooney was seen walking and headed towards Staycity, which was where the girls were staying. He had his hoodie pulled over his head with Ryan and her pal trailing behind him on foot. Once they reached the apartment, Rooney told the girls to leave after they refused his orders not to bring their phones inside the room. The Derby County manager fell asleep soon after the girls left.
Ryan and the girls re-entered the room with one of them flashing her bottom next to Rooney for a photo she captioned on her social media with "Mooney Rooney". Several other photos were taken in an apparent attempt to poke fun at the drunken footie legend who was knocked out hard.
The girls were seen leaving Staycity around 12:30pm. Rooney had called a pal to pick him up at the apartment and left seemingly in an off mood. There are no evident suggestions of sexual contact between Rooney and the women in all the photos that had been circulating.
Meanwhile, the women involved took it upon themselves to hand Rooney a written apology for the events that took place and for the embarrassment these had caused him. The girls were said to be genuinely sorry and voluntarily sold the photos taken that night along with the copyright to Rooney's lawyers for just £1 ($1.39).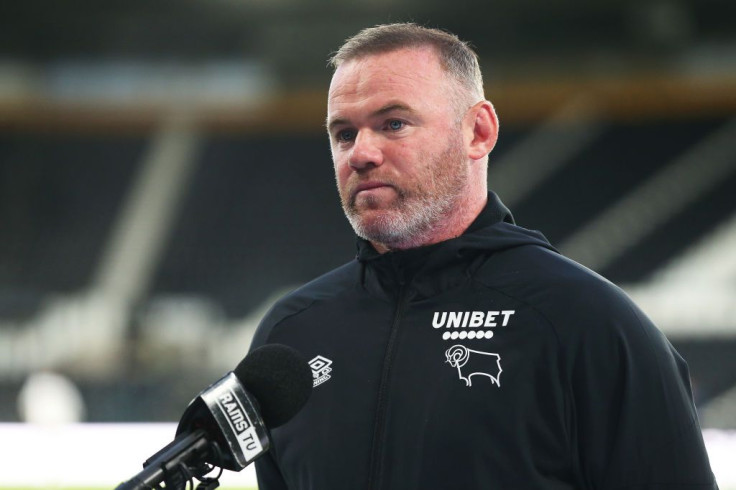 © 2023 Latin Times. All rights reserved. Do not reproduce without permission.