Canadian singer-songwriter The Weeknd seems close to confirming dating rumors surrounding him and Hollywood A-lister Angelina Jolie in his new album titled, "Dawn FM," which dropped on Spotify and YouTube Music earlier this month.
After the album hit streaming services on Friday, Jan. 7, online sleuths quickly dissected its lyrics for references to the rumored relationship, which has been speculated about since The Weeknd, whose real name is Abel Tesfaye, and Angelina's dinner date at the end of June 2021.
The outing was followed by another meeting in September after the two were snapped leaving Giorgio Baldi in Santa Monica together, prompting insiders familiar with the situation to comment on their relationship status, Cosmopolitan reported.
"Both Angie and Abel are telling people that they are just friends, but those who know them think something romantic is going on. Friends believe things could turn romantic," a source said.
They then noted that the actress was "definitely warming toward Abel," who for his part, has reportedly been "pouring on the charm and going out of his way to impress her."
In his song "Here We Go...Again," Tesfaye sang about dating a "movie star," a likely nod to Jolie. However, avid consumers of The Weeknd's verses also noticed the song was also a savage swipe on ex-girlfriend Bella Hadid's new beau, Marc Kalman, Elle noted.
"Your girlfriend's tryna pair you with somebody more famous/ But instead you ended up with someone so basic, faceless," Tesfaye sang. "Baby girl, she a movie star/I told myself that I'd never fall/But here we go again," the latter part of the hit reads.
According to Billboard, Tesfaye earned his third U.K. chart crown after his masterpieces in "Dawn FM" debuted at No. 1 on the Official U.K. Albums Chart, the first album released in 2022 to lead the ladder.
The album, which has no physical version available, saw 94 percent of its weekly total made up of streams, securing more than 20,000 chart sales on week one.
The Weeknd, known for his dark lyricism that explores escapism, romance, and melancholia, previously led the survey with "Beauty Behind The Madness" and "After Hours." Additionally, his 2021 hit set "The Highlights" still sits at No. 9 on the current chart.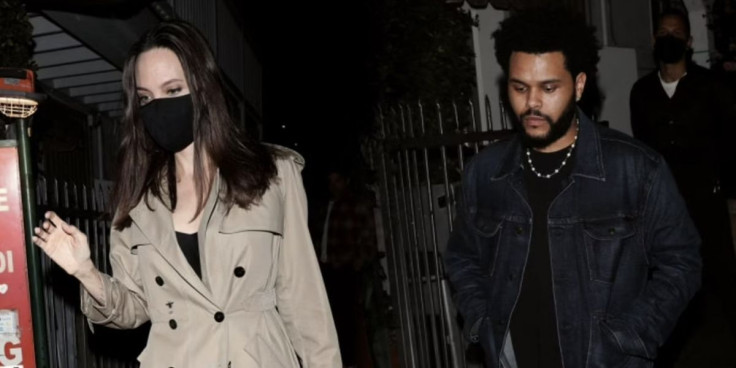 © 2023 Latin Times. All rights reserved. Do not reproduce without permission.