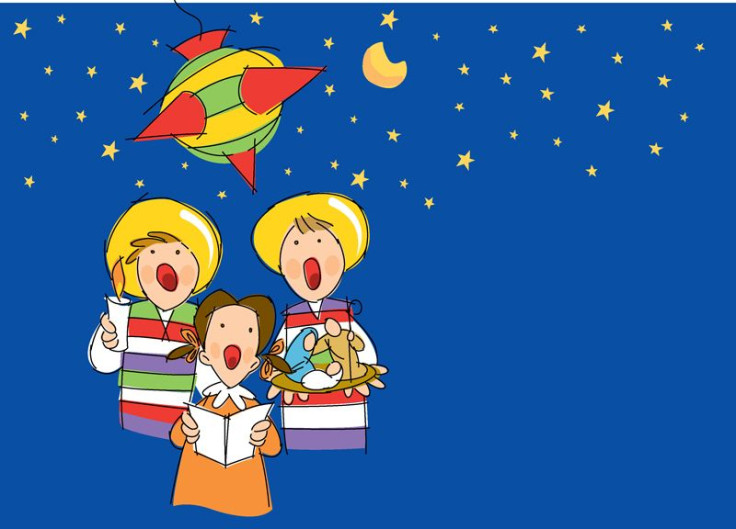 Posadas are a distinctly Mexican Catholic tradition, which is also celebrated all over Latin America and even across the world. They take place during the nine days before Christmas Eve and include a series of traditional songs, costumes and prayers. Every year, communities and families come together to celebrate the birth of baby Jesus with a symbolic procession that ends in providing Mary and Joseph with shelter. Here are a few things to know about the festive gathering:
1. Posadas are a Catholic tradition that first emerged in Spain but is now most commonly celebrated in Mexico and Guatemala.
2. They go on for 9 days, beginning on the 16th of December and running until the 24th.
3. Posadas involve a reenactment of Joseph and Mary's search for a shelter where the Virgin Mary could safely give birth to Jesus. To do this, revellers will split into two groups, one which goes outside and knocks on the door of the house asking for shelter or 'posada' while the others act as the various innkeepers.
4. There is a traditional song which both "sides" of the reenactment sing while holding candles asking for 'posada': "En nombre del cielo, os pido posada, pues no puede andar mi esposa amada" (In the name of God I ask you for shelter for my beloved wife can't go on) begin the Joseph and Mary group: the inne keepers reply denying them entry.
5. In some cases, the Posada can be a full-on procession which can take over a street or even a whole town with elaborate costumes.
6. In Colombia, these 9 days of celebration are called La Novena.
7. Posadas are considered a festival or celebration of acceptance. "Who will receive the child? Who will find room in their heart for Jesus, the son of God?" Reverend Pat Size, pastor of Hispanic ministries said.
8. The tradition of Las Posadas is over 400 years old and their name means lodging or shelter.
9. In most cases, piñatas are an important part of the celebration since they hold a religious meaning as well.
© 2023 Latin Times. All rights reserved. Do not reproduce without permission.