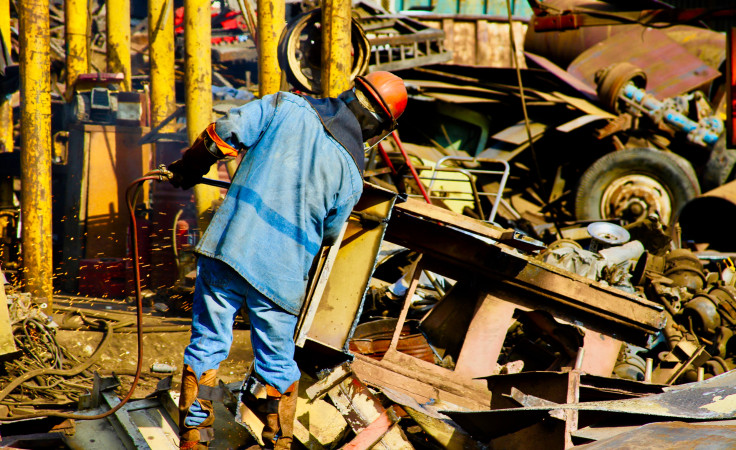 In 2022, Consumer Reports commissioned a study to understand why electric vehicle (EV) ownership rates lag in Latino communities. The report suggested that scrape-and-replace programs could be an effective method to promote EV ownership among Latinos and communities of color.
Scrap-and-replace is a government incentive program that replaces old, pollutant vehicles with cleaner and more fuel-efficient vehicles. These programs often provide people with cash rebates for their cars that they can then use to purchase or lease a new vehicle.
"These programs are fantastic because they really allow more diverse types of people to be a part of the transition to clean vehicles," said Dr. Quinta Warren, Associate Director of Sustainability Policy for Consumer Reports.
In 2020, California began experimenting with scrap-and-replace programs to reach its lofty climate goals by 2030 and launched the Clean-Cars-4-All program in five air districts across the state.
The Sacramento Metropolitan Air Quality Management District is one of the five air districts operating a scrap-and-replace program in the state. Sacramento Country is comprised of over 1.5 million residents, of whom 24.5 percent identify as Hispanic or Latino, according to Census data.
Depending on a person's income and transportation needs, the Sacramento Metropolitan Air Quality Management District awards participants up to $9,500 to retire their vehicles and purchase or lease a zero or near-zero-emission vehicle.
The program has been well received, according to Cindy Mahon, program supervisor for the Sacramento Metropolitan Air Quality Management District. Since its conception it has awarded over 1,000 monetary awards to people who have retired their vehicles.
According to Mahon, to receive a monetary award for a vehicle, people need to first apply on the air district's website. If they meet the requirements, their vehicle must be certified to ensure that it still runs, then participants will be awarded a letter stating the amount awarded for retiring their vehicle. People can then take the letter to one of the 50 dealers the air district partners with to purchase a cleaner vehicle like an EV, hybrid or plug-in hybrid. The award amount will be deducted from the total car price.
According to Mahon, besides removing high-polluting cars from the streets, Sacramento Metropolitan's Clean Cars 4 All program also focuses on improving charging infrastructure for cleaner vehicles.
"One of the pieces that we really emphasize with our program is we're not just giving someone a clean vehicle; we want to give them the infrastructure at the same time and ensure they're getting the cleanest mile," said Mahon. "It doesn't do any good if someone has a plug-in [vehicle] and they're not able to access [charging infrastructure]."
To improve access to change, Sacramento Metropolitan grants additional funds to people who qualify to install charging infrastructure in their homes. People who rent or can't adapt their homes to accommodate EV or hybrid charging are awarded charging credits for public charging stations.
According to a Pew survey, 9 percent of all U.S. adults currently own an electric vehicle, which is up two percentage points since 2020. The survey also noted that 38 percent of U.S. adults would consider an EV as their next vehicle.
Communities of color are the most impacted by climate change and bad climate policy; as a result, they are more prone to chronic health conditions and often have shorter lifespans than people in predominantly white communities. The Clean Cars 4 All program and other scrap-and-replace programs specifically target communities of color and low-income communities to remove some of the polluting vehicles and improve air quality.
"[Low-income] communities are left behind, and so this program is specifically investing in those communities," said Mahon. "This program is showing them that they're not being left behind. Everybody deserves to breathe clean air, drive a car that's clean, and have reliable transportation."
© 2023 Latin Times. All rights reserved. Do not reproduce without permission.