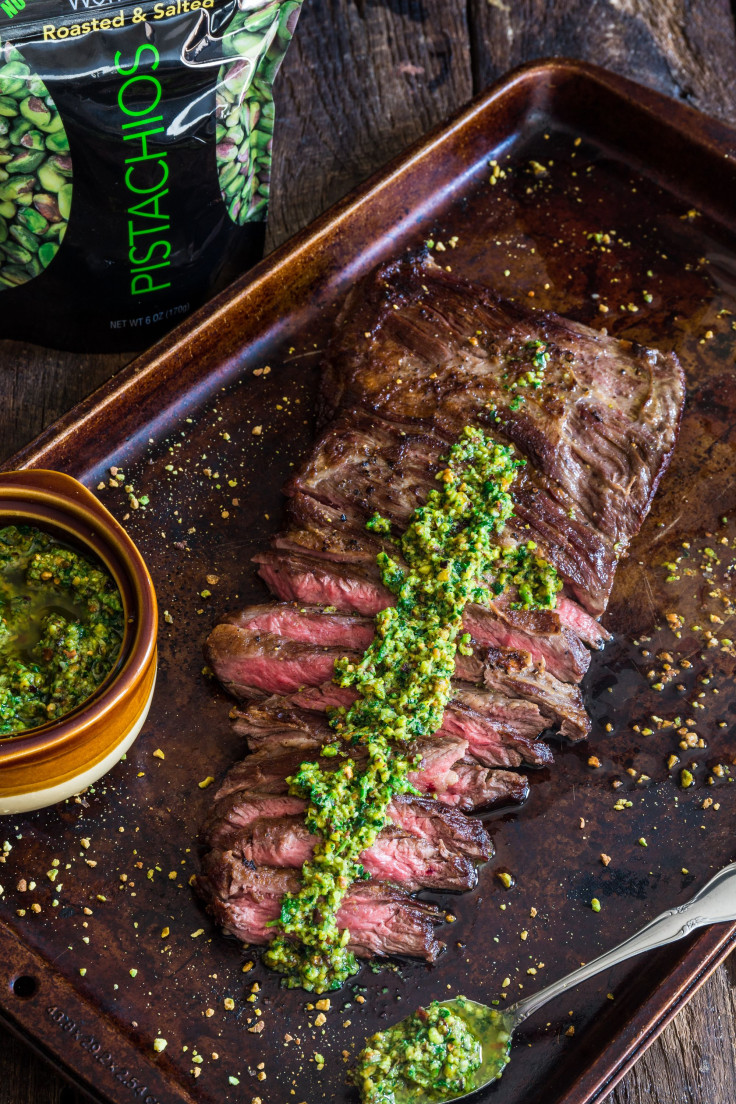 Chimichurri has become a staple in many Latin dishes. Argentina and Uruguay are famous for the sauce's origins and have spiced things up with variations of this saucy deliciousness. So, what is chimichurri? Chimichurri is a raw, loose oil-based condiment used generally used on meats, but has been used to cook in. It can be green or red.
The meaning of Chimichurri translates to friendship. The word doesn't commonly exist in other parts of the world aside from Argentina. It has also been translated to mean "a mix of several things in no special order," stemming from the Basque word, tximitxurri. Others believe that the sauce's name came from the modification of Jimmy Curry.
Due to the country's high grass-fed beef use, Argentinians were looking for a way to complement many of their beef dishes, including steak. And so they created a saucy delicacy that went well with just about any meat on the market.
The general ingredients are olive oil, red wine vinegar, parsley, garlic, chilies, oregano, salt, and pepper. In other parts of the world, people add or subtract some ingredients. Red pepper flakes, basil, jalapenos, and rosemary are among a few of the variations.
Though the details of its origins aren't a hundred percent known, chimichurri has become a common sauce in the Latin cuisine world. Today, this sauce can be found premade in many grocery stores, making it easy for you to rush home, whip up a steak, and dress it with chimichurri.
The great thing about chimichurri is that any side goes well with the sauce. Lemon herb couscous, herbed flatbread, and egg potato hash are some of the popular side dishes served with chimichurri.
Don't be fooled, chimichurri doesn't only taste delicious on steak. Pork chops, roasted chicken, poached salmon, sauteed shrimp, and even oven-roasted vegetables make this sauce extremely versatile.
Chimichurri has become so famous, some have created and debunked myths surrounding it. Chimichurri is sometimes referred to as a pesto, ketchup, marinade, or a puree of herbs. Guess what? It's none of those things. Chimichurri is a sauce, but it stands on its own as there is nothing in the world like it.
Now that you've been drooling for the two minutes that it took you to read this article, grab your wallet and head out to the nearest supermarket. Whether you buy the ingredients to make your rendition of chimichurri or a premade bottle, you will not be disappointed. Don't be afraid to get sassy with it and experiment with your favorite Latin dish.
© 2023 Latin Times. All rights reserved. Do not reproduce without permission.