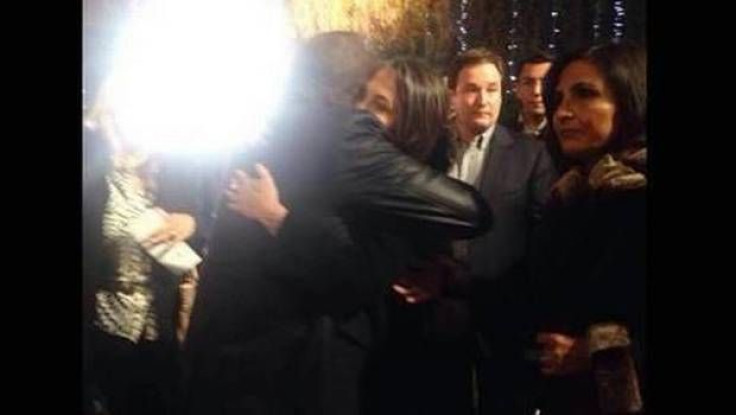 Despite the rumors that 'Chespirito's' widow, Florinda Meza, had forbid Carlos Villagrán's attendance to her late husband's funeral for being distanced long before he died, he in fact showed up. Attendants photographed the moment when Meza and Villagrán and reported the pair seemed friendly. The actor gave an interview in Peru's Panamericana TV where he said, "There's no resentment in me. My heart sent me to give Roberto's wife my condolences. What I did was accompany her during this time of pain as colleagues we once were."
Villagrán also went into detail and told the TV host the word that came to mind when hugging Gómez Bolaños' widow, "I'm with you in this pain, I feel exactly like you do," and continued to say he decided to leave all differences aside to remember Chespirito with love and respect. "It was so important for me to be there, with the friend, teacher and companion. We were a tight family at one point. We had no resentments," the actor expressed about his early years as the well-known character Quico in the famous comedy sitcom "El Chavo del 8."
The interview got even more emotional when the actor talked about his late grandchild who died from a rare illness which didn't allowed her to move her legs, "I was her legs and her caretaker as her father didn't want to recognize her," Villagrán said in tears.
At the end Villagrán said he'd tried to retire twice but he'll never forget what a Mexican politician once told him: "You don;t get to say goodbye, the audience tells you goodbye."
© 2023 Latin Times. All rights reserved. Do not reproduce without permission.